A Goldman Sachs analyst has compared Apple's current troubles to that faced by Nokia in 2007. Nokia depended on customer upgrades for sales in a saturated market in 2007 for that era's phones. Steve Jobs came out with the touchscreen iPhone that created a new industry, which Apple has rode on that made it a trillion dollar company. Now, that market is saturated. Other phone makers are flooding the market with cheaper phones. Samsung and now Huawei has beaten Apple in revenue, pushing Apple to third place. There are no more queues outside Apple stores for the latest iPhones. How did Apple mess up?


Apple's short term strategy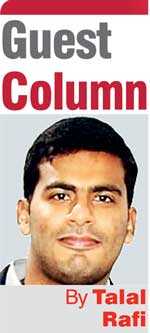 The alarm bells rang loud and clear for Apple in 2016. The number of iPhones sold peaked in 2015. IPhones constitute around two-thirds of Apple's revenues. In 2016, fewer iPhones were sold compared to 2015. Instead of coming up with a strategy to solve this, Apple simply raised the prices of iPhones every year. This meant that even though it was selling less iPhones, its revenue was still higher. Apple continued to raise the price of its iPhones every year to compensate for the lower number of iPhones sold.

It is well known that technology gets cheaper over time. In 1984, a cell phone by Motorola was $ 4,000. Today, much more advanced cell phones are less than $ 100. But Apple went the other way and kept increasing the prices. A price increase for iPhones meant more profits from a sale. This greatly increased Apple's profits and investors flocked to buy Apple's shares. Soon, Apple was the first company to be worth one trillion dollars. Apple's diehard fans and its brand meant this was possible for a few years. But this was not sustainable in the long term as there was a limit to which Apple's customers would go to buy an iPhone.

Consumers simply refused to buy anymore for such high prices and even the diehard Apple fans started skipping upgrading their iPhones from every year to once in two years. Technology got cheaper but Apple kept increasing its prices, but Apple's competitors did the opposite and decreased their prices. Many Apple customers saw more economically attractive alternatives. Samsung and now Huawei have beaten Apple in revenue. So, Apple deciding to not disclose sales figures of iPhones to investors and slashing earnings forecast for the first time since 2002 made investors panic.


Apple's shares collapse

Around $ 450 billion have been wiped out since November 2018. $ 450 billion is more than the entire market capitalisation of Facebook. After Apple slashed its earnings forecast, 10% of its market capital went off. Since November, Apple has lost 35% of its value and analysts say it's not the end and more downfalls are to come.


Apple's strategy to create a services business

When iPhones started selling less in 2015, Apple decided to try selling services to its existing customers. Apple has millions of customers and it could sell them services through its App Store, Apple Music and Apple Pay. Investors did not buy this as services could not replace the success of the iPhone.


US-China tensions

The increasing trade war between the US and China has investors worried. Around 20% of Apple's sales come from China and Apple is very vulnerable as the US President adds tariffs to more and more Chinese products. The arrest of Huawei's CFO by Canada at the request of the US Government does not help Apple. Huawei is China's flagship company and US actions against Huawei means the Chinese Government could retaliate against Apple. Lastly, Apple depends heavily on China for manufacturing its products. Though Apple has been exempt for now in the trade war, Donald Trump has said he is not concerned about Apple as it manufactures its products outside the US.


Lack of innovation

Not adding 5G to its next iPhone will be a mistake according to analysts as its rivals will be rolling 5G out. At a time when Apple's rivals add any new feature immediately to their next product release, Apple's customers complain that Apple holds on to new features and keeps them for the year after to give it to its customers. This lack of innovation and being late to roll out new feature has frustrated its base.


Taking customers for granted

When your customers spend days waiting outside your stores to buy your product, you have to give them the best. In 2011, a Chinese teenager sold his kidney to buy an iPhone and iPad. That was how much people loved Apple's products. But using that love to make money by yearly increasing the iPhone prices while at the same time withholding new features cannot last long. As the story of the Emperor without clothes goes, everyone knew that the Emperor had no clothes but everyone, including the Emperor, was afraid to speak out fearing they would be called a fool until a small child shouted out that the Emperor had no clothes. Nowadays, Apple's customers may have woken up to realise the truth. If Apple was the Emperor, then its investors and customers have shouted out that it has no clothes.