Power of psychometrics in reclaiming our autonomy and decision making can power your decision making
'Psychometrics' may sound like something out of a science fiction movie, where a white coated scientist plugs electrodes in to a person's brain to monitor their brain waves and thoughts. Therefore, it comes as no surprise to learn that many people fear both psychologists and psychometrics, asking 'Can you really read my mind?'

In-reality, psychologists are not 'psychics' and their power of reading minds is no sharper than that of your grandmother's when she manages to serve up your favourite food each time you visit. This is because your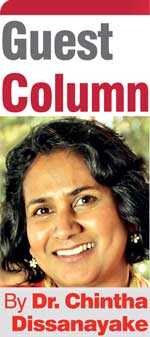 grandmother, loves you, and knows your likes and dislikes through experience. Psychometricians (these are trained Psychologists/Behavioural Scientists who design psychometric tools) on the other hand have never met you, yet, they can predict your preferences by asking a few specific questions about your past. Thanks to cutting-edge technology, combined with powerful algorithms, significant insights in to human behaviour are being gained. Today, the predictive powers of well-designed psychometrics are changing the face of talent assessment and development in meaningful and significant ways.

By definition, psychometrics is the science of measuring mental capacities and processes. Throughout history, algorithms and predictive analyses have been used in understanding trends in demographics. In America, the 1890 census was the first to be machine-tabulated, and this allowed new questions to be added to help track micro-tends within the American population.

Recent headlines have however put many of us on guard, as we discover that innocuous platforms such as Facebook, Google and online retailer Amazon are using large scale behavioural data and buying habits not just to personalise our online experience but to appraise our political affiliations and possibly influence election outcomes.

There is no doubt that Psychometrics work! Unless you are living in a cave, there will always be data out there about you that is describing various aspects of you and your life. How this data is used, and by whom, is important, because when deceit or ineptitude is added to the equation, things can go very wrong.

Psychometrics in organisations is now a growing trend, be they in recruitment, selection or development. However, the quality and usefulness of the information gathered is wholly dependent on why and what is being measured, the robustness of the tool being used and the competence of those using them. Whilst a thermometer is useful for measuring fever in a patient, it is of little use if measuring their blood pressure. When it comes to diagnostics, knowing what you want to measure is as important as how you measure it, otherwise it is nonsense at best and dangerous at worst.

At an individual level, if you are requested by an employer to undertake psychometric testing, ask them about the tools used and how the information will be used. Where possible, seek feed-back on your results. In his book 'Good to Great', Jim Collins discusses the role of self-awareness in leadership. Self-awareness is described as the number one predictor of future success, because it essentially predetermines one's capacity for growth. Our psyche is however naturally built to defend itself. Therefore, reflecting upon our shortcomings is a conscious choice we must make, if we are to improve upon our habits. Self-improvement is impossible without self-awareness.

In a world that is increasingly aware of and willing to monopolise on our shortcomings, it makes infinite sense to arm ourselves with self-knowledge that allows us to reclaim our choices. Quality psychometrics therefore offers us the opportunity to gain control and avoid sleepwalking in to manipulated decision making.
(The writer is a chartered occupational psychologist and an associate fellow of the British Psychological Society, with over 25 years' international experience in the assessment and development of diverse and inclusive talent in the workplace. She routinely partners with organisations to create resilient and engaged teams that thrive in today's fast paced economic environment. Dr. Dissanayake will be in Colombo on 6 December to host a session for the corporate and individuals. For more information on this session email info@nextstrides.com or call 0777 87 39 64.)