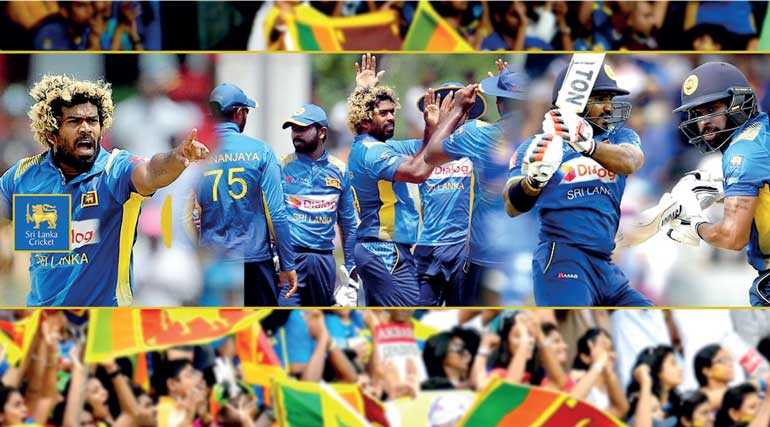 A psychologist's perspective
At the time of writing Sri Lanka has played two matches and have won a piece and drawn one due to rain, however going forward the team from the Emerald isle needs to pull up their socks or will have to leave in a hurry, if they do not get their act together as a team. As a whole, the Sri Lankan team possess the skills and ample talent to go all the way, but what they lack is the winning mindset and in particular character.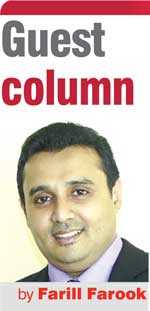 Cricket is a team sport and hence it is vital to get all players to gel in as one umbrella as one big family protecting, trusting and respecting one another and there should be no room for ego shaking or attitude passing in the dressing room.

At this juncture, the team should be laser-focused only on winning the cup and not let any distractions get in the way. All media, coaches and supporting staff and the general public should support the team 200% with no comparisons with players that have not been chosen. This will only add more weight to the team's already excess baggage.

At this point, the team is on a mission to go all the way and they could only achieve this if they know that they have the assurance and full back up of the management and country behind them. Each player should adopt a fearless mentality and give it their best shot than worry about cementing their place for the next match or next tournament.

The players should be told to go there and enjoy the game giving their best and not worry about tomorrow or the day after and focus on what is there today wholeheartedly.

The 2019 Cricket World Cup is adopting the same format used in the 1992 World Cup where all teams play each other and the top four teams qualify for the final.
Shift in energy

What the team needs immediately is a shift in energy. We saw this in the game against Afghanistan where the team shifted their energy and believed they could pull it through after scoring a low score. The shift that was seen was due to the situation where the players were as floating in the deep ocean and had no choice but to fight for survival, which they did in style.

The credit should be given to the bowlers and captain. A similar situation was seen in the 2017 championship trophy against India where prior to the game, few members of the Indian team referred to the Sri Lankan team as a club team and this comment alone hit the boys' egos and all players grouped together and played with a lot of responsibility chasing India's total of 321.

Winning one game is determination and winning consistently requires willpower and character and this is what is lacking in the current team which constantly experimenting with players over the year than focus on mastery.

At this point, to achieve this, the entire team should have a paradigm shift as we saw in the 1992 World Cup when Pakistan faced a similar situation where they lost the first few games and at the brink of saying goodbye to the tournament, they were lifted by their inspirational captain Imran Khan who told them to go out there and play like cornered tigers. The rest is history as Pakistan went on to win all their matches and become world champions.
Can the boys emerald isle play like cornered tigers from this point? I believe they can. Here are my inputs.
Fail forward fast

The game against New Zealand was a brutal sample of the competitiveness of other top teams. The body language of the Kiwis was very visible that they are playing hard to win the trophy. Bangladesh also is showing signs of character and resilience playing with a lot of heart and could make a statement in this tournament.
Winning is a habit and teams that have players with character will emerge victorious over and over again


Sri Lanka, on the other hand, is playing game by game, situation by situation, while analysing other team weaknesses than not focusing on their own unique strengths. The team management and captain should be competent and aware of each players key strengths be it batting or bowling and always play to their strengths than focus excessively on the opposition's game plan.

The first match against New Zealand was so poorly fought that many cricket fans lost hope for the national team at least reaching the top four.
24 hours to bounce back

Failure is part of any game, and top teams will bounce back after 24 hours than cry over spilled milk. Failing without effort is irresponsibility. If you have failed, always fail forward by learning by adapting swiftly. This is the secret of world-class teams that play with a lot of passion and learn from their mistakes.

Failure is part of any game, and top teams will always fail forward and bounce back after 24 hours.
Adopt a warrior mindset – play to win

Warriors play to win and not to lose. Warriors play hard to destroy their opponents than survive on the battlefield. Each player should play like a samurai warrior to win and not simply survive, this is the only way to thrive. A warrior will never give up and will grasp energy with each moment of battle to change their mind and body. They manipulate power while focusing on their energy. A team without energy is like an airline without wings.

Similarly, players need to always play to win and not to lose as there is a big difference between them. When a team adopts a warrior mentality there is a shift in energy, a supreme level of urgency, a mind of fearlessness, a sense of boldness to face the opposition each time they step into the field and more importantly they play to win.
Play for the country – not for the crowd

The players should be thought to adapt fast to the English conditions and play innings for the country that will be talked for ages than simply play for the crowd. Playing for the crowd is applicable, but playing for the country is the larger vision and top players know the difference when they are in the field.

To win consistently players need to lift their game and discipline their minds to stay focused and play longer innings ball by ball. Steve Waugh is a player that comes to mind that played with a lot of focus and heart, all through his career and was willing to put country before self on many occasions.
Build synergies not bridges

The Sri Lankan team has potential match winners, however, what we see is that they are raising their hands individually and not as a team collectively. When match winners play the game as one cohesive unit synergies take place and players start to believe in one another and regroup as a team. This is the need of the hour.
Quality practice

Players need to focus much deeper level of quality practice and know precisely what they do on their physical and mental application. The application should be so intent than spending a few hours building physical endurance. This requires introspection and understanding ones inner game.
Leadership from the top

Dimuth is leading well from the front. From his personality, he seems the best choice. As a leader, his main goal should be to get the best out of his team and identify each member's strength. To do this he needs to get the full earnest support of the team, and there cannot be any room for distractions and petty ego clashing. If there are any heavyweights in the team throwing themselves they should be swiftly handled by the management and kept them in place.
It is time each player start rallying around themselves and laser focus towards the larger vision. Any form of interruption, ego-smudging has to be eliminated at this point. Players have to respect one another and play as a family as this is not just another tournament, but it's the World Cup.
Dimuth has a calm mind and though he was involved in a drunk driving incident which could be a blessing in disguise as he will be conscious of his actions going further on and off the field. Former Australian great Ricky pointing too was in a similar incident getting into a night club brawl early in his career.

Ricky stated seeing his name for the wrong reasons in front page was a wakeup call which made him remain focused and conscious of his actions. Coming back to Dimuth, he is confident as a batsman and it is evident that he will be among the runs.

As a captain, he must be given a free hand to play his game. One of his prime roles is to get the team play as one unit and be on the same page. To achieve this he needs the full backing of the players and management to support his decision irrespective of the outcome.
Make a statement

The World Cup takes plays every four years and players that make a statement generally are the ones that manage crunch situations with ease even when the chips are down. Many stalwarts from Aravinda Silva, Mahela Jayawardena, M.S. Dhoni, Wasim Akram, Inzamam Ul Haq, Ricky Ponting, Viv Richards to name a few were players that thrived under pressure and made a statement when the pressure cooker was on.

Winning is a habit and teams that have players with character will emerge victorious over and over again. Since the last World Cup, we have seen on a few occasion where players displayed their character.

The most significant was the 151 not out by Kusal Perera against South Africa and Malinga's last ball that sealed the trophy for Mumbai Indians during the recent IPL. The innings that Kusal played was truly world-class in many ways as he played an innings that made a paradigm shift in the entire team that started to believe that they could win. In addition Thisara Perera 140 against New Zealand in Kiwi land and Asela Guneratne match-winning innings against Australia stands out.

This is a golden opportunity for players to stand out and make a statement of themselves and bring out their true potential. Once they do they will be unstoppably brimming with confidence and passion to succeed each time they step into the ground.
Extra space

Each player should be given the extra space to express themselves. Some players may be world-class yet could be a tough cookie to manage. This is common in any sports or organisation. A good captain or coach will handle different players in different styles based on their personality and give the extra space.

Pakistan legend Javed Miandad comes to mind, a difficult customer himself but was at his best under Imran Khan who gave him his space. The million-dollar question from many reporters to Imran was not how he won the World Cup but how he managed Miandad. And Imran simply answered: "The process of evolution has bypassed Javed Miandad."

The present team also may possess tough cookies to manage yet it's vital that the team respect their input and give them the space to thrive. The impact will be magnanimous.
Bring out one's personality

Today players are as colourful as Hollywood stars bringing out their personality and brand identity. Our own Kumar Sangakkara is a shining example while players such as Dhoni, Kohli, de Villiers, Gayle, Warne, and Bravo make their presence felt on and off the field.

The team needs fearless players that could bring out their personality and become larger than life adding colour to themselves and the game. When they do they will enjoy the game and bring out a new dimension to the rest of the team.
Excess baggage

One of the reasons most players do not bring out their A-game is due to excess baggage in their shoulders or mind, which is not helping anybody and crippling their focus. If there is any form of excess weight when a player is going to bat or bowl you wouldn't get 100% of the player and therefore player's mindset should always be programmed with positive thoughts.

A top player who never let the excess baggage get to him was Indian master Sachin Tendulkar. In respect to the master, the weight he carried was much significant than many do across the world.

Former Indian captain Sourav Ganguly mentioned an interesting story about Sachin. Sachin was his roommate on a tour of Pakistan and had gone to bat the previous evening in a test match. When Ganguly woke up at 4.30 a.m. in the morning, he noticed Tendulkar awake and holding his bat.

Being the captain, Ganguly inquired why he wasn't sleeping as he had to bat the same morning. Sachin replied that he couldn't sleep the whole night due to the adrenaline rush, he went on to score a hundred in that match. This was the level of mental toughness and character in the man who never let the excess baggage get to him.

In contrast, most Sri Lankan batsman from Angelo Mathews, Lahiru Thirimanne, and Kusal Mendis are carrying a lot of weight in them. This can be seen in their body language and movements. The players should be encouraged to overcome this dilemma and bring out their A-game at the earliest and too much interference can lead to distraction and also depression.

Players such as Mathews, Kusal, Janith, and Thisara are match winners who should be given a free hand to bring out the best version of them.
Players underutilised

A player such as Thisara Perera is feared by the opponent as a destructive batsman and is seen only as a hard hitter by the team. Thisara can be utilised much significantly by giving more responsibility and promoting top of the order especially in games that we are chasing.
A shift in body language

Research has shown that over 93% is communicated via nonverbal communication and players should communicate with opponents with a higher level of positive body language. Players should be more conscious of each and every step, meet eye-to-eye and play with a high spirit of competitiveness. The author is in no way advising sledging or be malice to the opponent but play with a more consciously confident approach in their gestures, movement, and actions.

The author believes the present team has the potential to beat other teams on their day and need to work rigidly on their inner psychology and boost their character.

(The writer is a business psychologist, motivational speaker, trainer and personality development coach. He is also the author of the book Amazon top-selling book 'Discover the Winner in you'. Farook can be reached on Info@farillfarook.com.)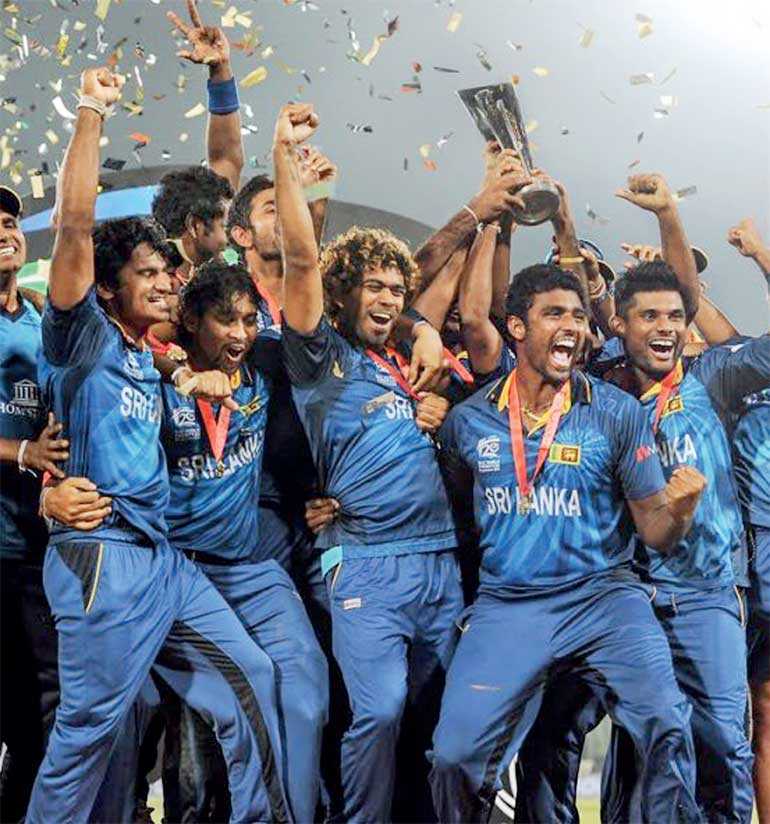 The Sri Lankan team has potential match winners, however, what we see is that they are raising their hands individually and not as a team collectively