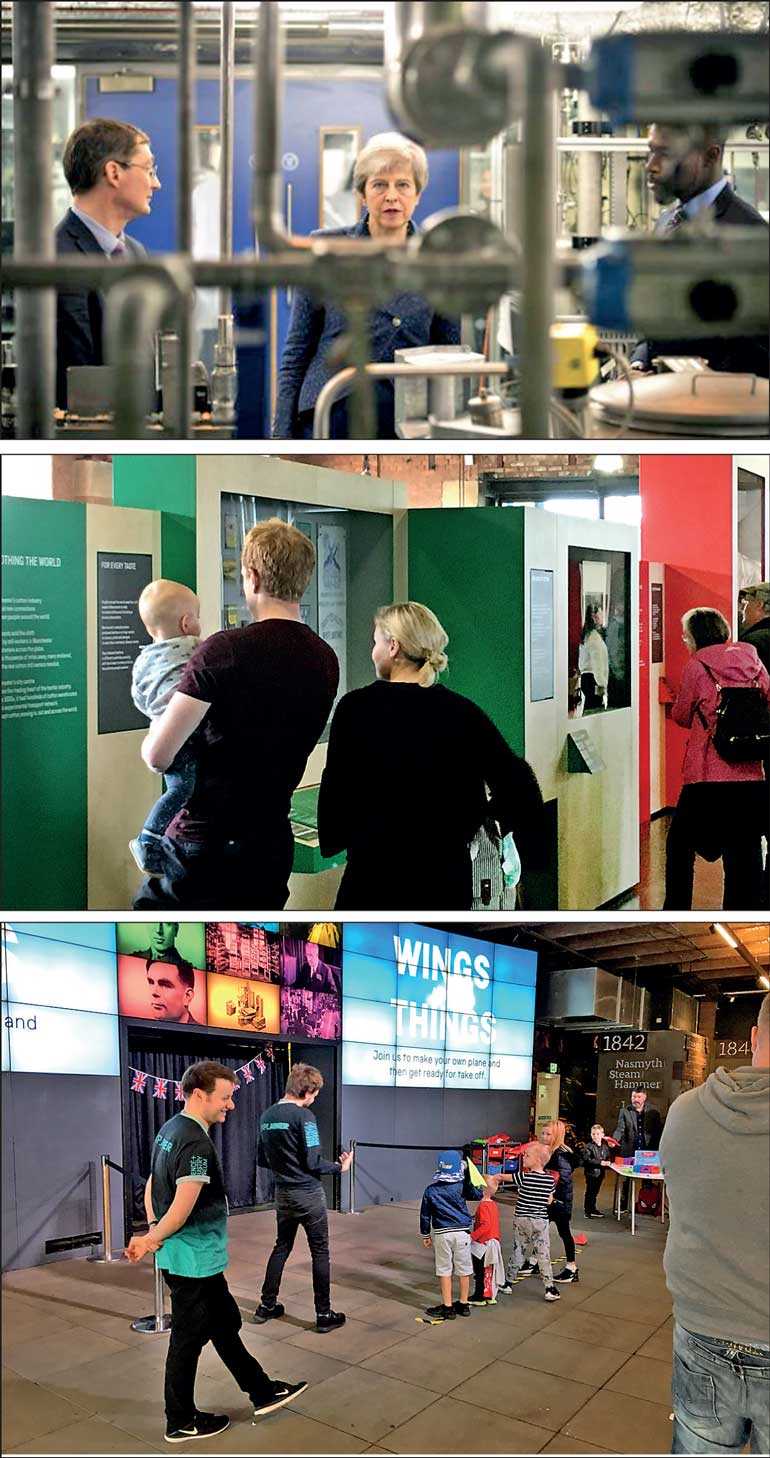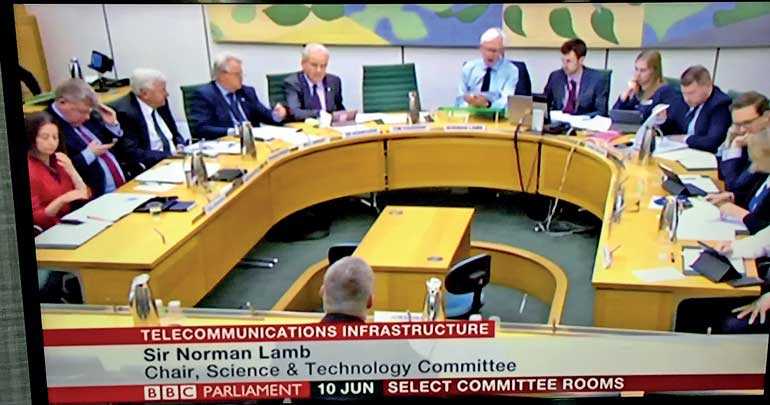 ---
When you listen to the news and observe views from the country of the mother of all parliaments, it is quite interesting, and I dare say there is so much to learn from it. I am not in any way referring to pursue subservient veneration nor behavioural compliance by way of modifying the ways of pronunciation, but understanding the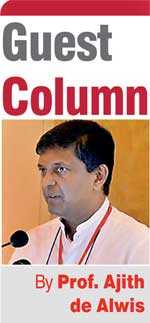 specific nuances that had made its citizens initially to go forth and conquer – the mind set of can do and more importantly the ability to constantly innovate even with limited resources.

The fact that the country is functioning without a written Constitution is an amazing feat. I understand the troubles that we have with our written document, which is constantly under demand to edit if not to shred!

With multiple members queuing in to seek the leadership of the party in power, they still have the time to discuss climate change, improve on single-use plastic taxation, ensuring teachers get mental health skills, and finally, leaving a legacy for the future generations to come.

I was fascinated by the discussion on drones by the Parliamentary Select Committee on Science and Technology. Of course, I can go on listening to all what is happening to a great extent as there is a separate channel from BBC covering the Parliament – BBC Parliament. I really thought the discussion had much depth considering also my novice status on the subject matter.

After drones, it was 5G and spying! Constantly, in the back of my mind was the currently demonstrated ability of our own systems, the gap that we have to close to generate some confidence.

The path I see in our situation is seeking power at any cost, the 24/7 efforts solely directed to ensure scoring points over rivals as the operational mantra, and on subjects like climate change, I am just not sure whether how much anyone of them understand it. Of course, if there is a chance to earn some quick returns, perhaps they will.

The Prime Minister of UK has just declared that they are going to enact binding legislation to ensure that Britain achieves climate neutral status by the year 2050. They were the first nation in the world to have an Act in a democracy to quantitatively address greenhouse gas emissions. The Climate Change Act 2008 is an Act of the Parliament. The Act made it the duty of the Secretary of State to ensure that the net UK carbon account for all six Kyoto greenhouse gases for the year 2050 is at least 80% lower than the 1990 baseline, toward avoiding dangerous climate change. Now the State is stretching the target even further.

Theresa May, who at present only plays a caretaker PM role, still finds time and considers it important to visit a university and see how the research being conducted is going to support the national goal of becoming net zero greenhouse gas emitter. She visited the Imperial College and was shown by the media the observing experimental apparatus generating oxygen from carbon dioxide!

With Westminster quite busy with leadership battles as well as landmark policies, the city finds multiple murders taking place from shooting and stabbing. It is interesting when the Mayor of London tweets, shocking the world's most powerful man from the other side of the Atlantic, with him tweeting for the aforementioned mayor's removal.

A leader of a country becoming interested over a mayor of a city of another country is indeed interesting – definitely, democracy is affected. I am sure the Londoners take offence to the definition of their beloved city being called 'Stab City', which again finds its way to the Twitter space of the world's most powerful man – the political behaviour definitely surpassing what a functional democracy requires and dictates.

The country finds itself hosting the cricket world championship, and the national sport is threatened by the typical British weather. It also demonstrates the fragility of weather forecasting even with super computer systems available. Quite soon I believe you will be able to dynamically position sports events with greater accuracy to ensure that the play will go on.

Sadly though, peta bytes of data are streaming in the ability to predict that the Oval is not going to be wet at 10.30 a.m. and rains to be absent throughout for 100 overs of play is still some years away. Please note that the prediction of weather is solving only six equations, and you stitch the data and pictures to get the projection!

Imagine how much artificial intelligence will contribute to the business case of the game and all planned activities in time to come. With quite a few matches washed out and points shared, I am sure the weather has put a sizeable spanner into the money machine. It is indeed in UK that the world's first stored program computer became a reality named 'Baby', and the city in which that was born had been the cradle of industrialisation – Manchester. While London speaks on legislation, Manchester has put forward its own pioneering objectives with the Mayor Andy Burnham unveiling ambitious plans to take Manchester to net zero status by 2038 – 12 years ahead of the government target. Again my mind wonders over to a comparison of mayors, and I hope that the atrophied brains would be changed. While London speaks of 2050 and climate neutral, Manchester is aiming to be the first city to go carbon neutral. The city once known for chimneys and smoke, which heralded the industrial revolution, is taking leadership for another revolution.

Manchester wants to be one of the globe's healthiest, cleanest and greenest cities. The city, with its plans based on scientific data and evidence, is keenly looking towards its higher education institutes to contribute to this goal. At home, I signed an online petition against stopping support of solar panels, etc., but here in Manchester, I see that whatever possible energy in the form of renewables is to be tapped, and sunlight is a variable parameter to the British unlike in Sri Lanka. Yet one who makes use of it is one who has less of it! Strange indeed, but true.

When it comes to cricket, the British can claim that they were the inventors. Though they are considered to be the favourites to reach the top, the day-to-day functioning does not demonstrate any serious craziness of stopping everything else and checking what is going on in the sport. Most certainly, there are no people in front of shop windows only looking at the live telecast.

It is that work ethic that is important. I am impressed by the attendance during a day to various museums and centres. Parents are bringing in children in droves to museums. In fact the top tourist destination in London is the British Museum, and there are more than four museums in the list of top 10 destinations. I suppose that early inculcation is a must. Whether in London or in Manchester, you will find these museums and centres to be free to walk in. It is up to you to give some money to ensure that institutions can move on in this manner.

Within the same 24 hours, I also find that what is offered in hospitals are coming under scrutiny after five patients who had consumed sandwiches offered and succumbed due to the resultant food poisoning. Well, the British also did come up with the sandwich – now an indispensable part of menus offered in shops and restaurants. It is also a skill that any food preparer will know. The 'sandwich' is attributed to John Montagu, fourth Earl of Sandwich, and this particular food item originated in the 18th century. It was again an invention out of necessity, as he did not like to leave his gaming table to have food. Sandwich has reached all shores and is a food that one cannot do without! However, the question is why should patients be given this type of food? On one hand, it is important to tackle food safety as all sandwiches in this case came from one producer with deaths happening in multiple hospitals across a region, starting in Manchester. A Member of Parliament was quite insistent that the meal at first sight to a patient should be appetising and next, nutritious. Of course an event like death from listeriosis does not generally happen, and factory-produced sandwiches pose that risk when a patient with compromised immune system consumes one – a couple of lessons to be had from this event that is unfolding at the same time.

It is indeed interesting to observe what is happening and the complexities. People are drawn in to tackle the mundane at times while some minds engage in issues that will ensure liveability and health for those who are yet to be born.

The young are fostered for the future with right exposure. Few are bent on bringing disgrace through crime. A critical feature I observe is media, though looking at breaking news and headlines that garner viewer numbers provide more than a fair share of time to issues of substance. Maybe Japan's NHK triumphs over the BBC in my view in quite a few areas, but BBC packs in many a lesson for us at home. Indeed a day in this democracy is interesting, though I fear to venture into certain areas now. I will still support the food industry in this democracy and it is so important to have a different development in Sri Lanka. Sri Lanka has much to learn from a 24-hour stint in this place of the mother of democracy!