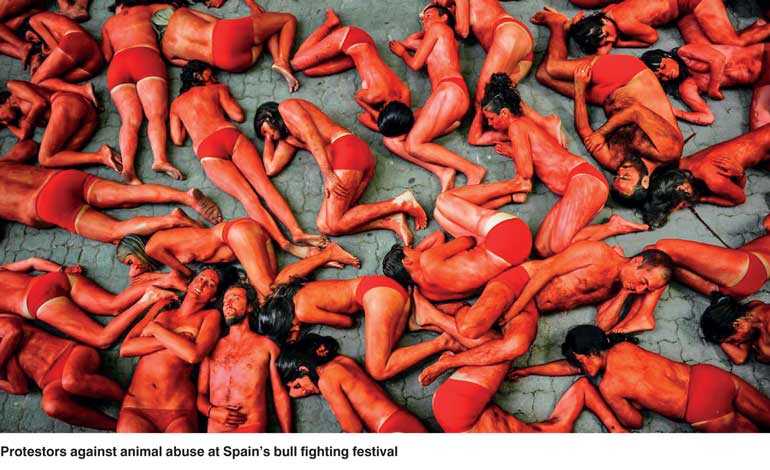 Petitions, marches, vigils, strikes, fasts, rallies, rebellions all can be called commonly as "protests". Protest is an essential component of democracy. Protest is the tool used to keep the people's representatives at their rightful place, an inch below the foot of the people. It is another way of exercising the people's sovereignty. It's the most powerful mechanism to keep the government, foreign governments, intergovernmental agencies, local and foreign corporations under the control of the people.

However, protests in Sri Lanka have become terribly weak. Most of them do not deliver any significant result. The main reason for that is they don't attract the people's support. By busing in crowds, by sponsorships of the political businessmen, by forcefully walking the university students, by getting beaten up every time, by fake-fasting to death, those artificial protests have sadly undermined this valuable tool of democracy.

The success of a protest depends on one thing and one thing alone, the genuine support of the people to it. I repeat the "genuine support of the people". A protest without people's support is a farce. A protest rejected by the people is a mockery. Traditional forms of protests have gone stale. Protests in Sri Lanka should change to the dynamics of the 21st century. Here are five ways it can be done.

1. Close the road – build the road

Inconveniencing the common person who is already struggling with thousand and one worries while running to make a living, will only cause people's disapproval of the protest. The reason for the failure of most protests by the university students and political parties is that they don't attract the people's support.

Inconveniencing the public and channelling their frustration towards the government to achieve the protesters' objectives doesn't work anymore. Instead of blaming the government, people have started to blame the protesters, their parents and their teachers.

To win people's support we must first win their trust, or at least win their sympathy towards our cause. If we are inconveniencing the people, then it should be justifiable, or exemplary at the least.

For example, the university students could plan well and block a main road to fix it from corner-to-corner, clean the gutters, pluck the weeds, plant flowers and beautify the public property. Then they will get the attention of the people and their sympathy.

People can't blame the students anymore. They are being exemplary doing public service while protesting for their demands. Then the people's anger will shift from the protesters towards the government or the relevant authority.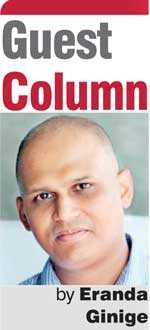 2. Lamppost gallows

Real revolutionists are brilliant creatives. They can scream out a message louder than thousand throats straight into the brains of the people simply through their creative installations. We lack such talent in Sri Lanka.

The government, various oppositions, the pseudo human rights organisations and religious organisations have all failed to create a public discourse on the topic of death penalty which is being thrown around these days. Because all they do is to call a press conference, hide behind those stinking microphones, sitting on a rotating chair and sneer, blabber, make phone calls and answer the same silly questions by the quasi journalists.

Instead, if they used their organising skills to hang death ropes along the lampposts in every major city, the people who are waking up the next morning will get a hard reality hit about the severity of this matter. Besides, the Government doesn't have to remove the symbolic gallows because what better way there is to scare the drug lords than putting thousands of gallows right in front of their faces.

3. Doll child soldiers

Most people have forgotten that we even had a dreadful war in this country just nine years ago. They say, "He who got struck by a torch is scared even for the light of a firefly." But surely, it's not meant for us Lankans. We are either really good at forgiving and forgetting, or we are first class idiots. Because it is unbelievable how people nowadays justify terrorism and sympathise with terrorists. Wijayakala Maheswaran's statement is the most dangerous and immediate example of that. But we forgot about it in less than a week.

The reason for that is we made it a petty issue about Wijayakala. What should've happened was we should've protested to remind the people about the brutality of the LTTE terrorists. One of the best ways to respond to those undead terrorists is to place little dolls dressed up as their child soldiers. We must remind the people about how those evil forces gave weapons to the hands of the innocent children of this land.

We, the Sinhala, Tamil, Muslim, Malay and Burgher all people must never forget the terrorism of the 20th century Sri Lanka. As long as we remember that, there will be no such misfortune upon our children. But the day we forget that, the terrorists will raise their weapons again. The Sinhala-Buddhist extremists, the Tamil-Hindu extremists, the Muslim-Islamic extremists and the American terrorist-makers can only be controlled by the people protesting against terrorism.

4. Empty plates around the Central Bank

Doing governance from stages and inside dark television studios is now so distasteful to the people. My generation, the millennials, have already abandoned those traditional channels of communication. There is no point in breaking pots inside an empty house. That's why the oppositions have failed to create a people's uprising already against the history's worst financial crisis caused by the treasonous Central Bank bond robbery.

Although many wouldn't admit it, people in this country are actually going hungry. They don't have the energy to march on rallies. That's when they come for the rice packet sponsored by the party businessmen. People's protest cannot be driven by giving food to their stomachs. People's protest can only be driven by striking the tendons of their hearts. By amplifying their emotions.

One way to get the people's representatives to empathise with the hungry people is to lay empty plates on the roads around the Central Bank in a neat order. And when the people witness live from drone cameras how the fat ministers in their latest luxury vehicles imported while keeping the taxpayers hungry, crush their empty plates as they drive on them, we will see the real people's protest.

5. Occupying the Parliament Grounds

"The one who keeps hammering the protestors repeatedly is a fool. So is the one who keeps protesting while getting hammered repeatedly." When you get beaten up every day, it becomes normal. That's what has happened to the protests of today. At the end of a couple of hours of marching, getting beaten, then running around leaving their slippers behind is a shame to the very concept of protesting. Any protest must be planned and done in utmost responsibility. The most powerful form of all protests is the one done in the principle of "Avihinsa" (non-violence).

True protesters are unbreakably patient. They don't want to be instant heroes. Their purpose is more important to them. It is bigger than them. So, they work on growing the people's support day by day. Since the university students seem to have a lot of time in their hands to go on long hunger strikes, they should perhaps occupy the parliament grounds or the independence square. Setup camps, put up temporary toilets, cook, create artistic installations, teach each other, sing and dance around a bonfire. Who knows it could attract hundreds of thousands of people for months at a stretch.

The best way to control the people's representatives is to become their headache. Since most of the current lot seem to have small carrying capacity anyway, it should be relatively easier to do that. Without damaging and vandalising our own public property, we must find creative and smarter ways to protest. If you can think of more ideas like these, please comment.

(At first, I thought I'll propose a new way to protest for the doctors. But then I refrained. You can't fill a vessel which is already full.)

(The writer is the author of 'Handbook of Social Entrepreneurs' and an Ambassador for Democracy Earth.)