A three-day weekend every week and only four days of work a week. The idea would seem too good to be true for many. But this is an idea that is being experimented in the West and some companies have already started out on a four-day work week. How about adding two extra hours a day in return for a three-day weekend?

The Japanese clothing store Uniqlo tried this in 2015 where employees work 10 hours a day but only for four days a week. People generally think a five-day work week was the norm but in the West, it used to be six-day work weeks with only Sundays off. Only in the 20th century when businesses like Ford changed to a five-day work week, did it gradually change. If the world can change from six days of work a week to five days, why can't it change to a four-day work week?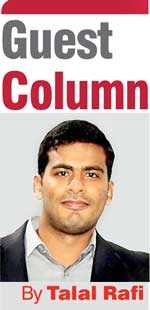 Where are we?

The world is still in an experimental stage when it comes to a four-day work week concept but experiments around the world have shown a lot of benefits. Studies have shown that industries such as finance, recruitment, education, accounting and training are easier to move to a four-day work week.

The most recent experiment was done by a New Zealand firm called Perpetual Guardian. Perpetual Guardian has concluded that the experiment was a resounding success and has adopted a four-day work week. The experiment found that with a four-day work week, the employees were more focused and productive and were able to better manage work life balance.

The trial was studied by the University of Auckland and it concluded that work remained up to standard, stress decreased and team work and work engagement increased. In Perpetual Guardian's case, it was four days a week with eight hours a day. So they were working for 32 hours instead of 40 hours and still the work was up to standard.

Last year, Sweden experimented a six-hour work day. The study of the experiment showed that workers were happier, healthier and more productive. The online retail giant Amazon experimented with a 30-hour work week with reduced pay though. France tried a 35-hour work week from the 1980s but did not forbid working over 35 hours so employees worked more as overtime. After the 2008 recession, the Government loosened up the law but still offers tax breaks for companies which keep to the 35-hour work week. In 1974, when the British Government introduced a three-day work week following a power shortage, a national survey showed a 5% increase in productivity.


A changing world

British billionaire Richard Branson stated recently that he believes the key to success is a three-day work week and it could become a reality. In a world where artificial intelligence and humans work together, more and more work is being done by machines. We are also living in a world where stress is high and burnouts are becoming common as people work longer. This is leading to many social problems where people spend less time with their families.


Work-life balance and family time

The study on the New Zealand company's trial shows that there was a 24% increase in employees saying their work life balance improved. Research shows work life balance is important for job satisfaction and by being off work more, employees are better engaged with their work while on it.

Though, office hours are nine to five in Sri Lanka, people tend to leave to office much earlier and come home much later due to traffic and other issues. This has resulted in families rushing off from home in the morning and getting back home late at night burned out. As more women are also working, parents get little time to spend with their children on weekdays. And as weekdays give little breathing space for household work, the household chores are pushed to the weekend leaving very little time for family even on weekends.

As children also leave to school early, why not make work 10 hours a day where work is 7:30 a.m. to 5:30 p.m. but only four days of work?


Helps the environment and our trade deficit

With Colombo's traffic problem, most people take two hours to commute to and from work a day and many others take much longer. This is 10 hours a week of travelling for work. If a four-day work week is implemented, people will travel only eight hours a week for work.

We could see a 20% reduction in work related travel time. This can significantly bring down the consumption of fossil fuels helping the environment. Importing crude is a major strain on Sri Lanka's trade deficit and foreign exchange reserves. If work related travel is reduced, then less oil is needed to be imported.


Valuable time for other activities

With the five-day work week, many people feel constrained by time. With traffic taking at least two hours for an employee to and from work, in reality employees are working 8 a.m. to 6 p.m. or where they live even further away, they are out of their homes, from 7 a.m. to 7 p.m.

If you consider travelling to and from work as part of work, then most people work well over 10 hours a day. Giving them a four-day work week can help them spend time to pursue further education and improve their career prospects. It can help people pursue any long-term projects they would want to do and a longer weekend can help employees with entrepreneurial ambitions to start a smaller business on the side.


Conclusion
A four-day work week will be a gradual but steady change in the coming years as automation is taking over many things humans spent time to do at work. Certain industries like finance and education are more prone to change than others.

A four-day work week helps reduce traffic and pollution and allows people to spend more time to better educate themselves and do any long-term projects they would have wanted to do. More importantly, it can give them more time to spend with their family. After all humans work to provide for their family but should it come at the expense of time that could be spent with their family?