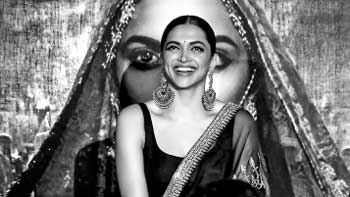 After days of protests, demonstrations, threats and violence against its release, India's ace filmmaker Sanjay Leela Bhansali's epic magnum opus 'Padmaavat' hit the screens on 25 January.
Despite the controversy and in spite of being banned in several populous states in North India, the film about the legendary "Rani" (Queen) Padmavati has clicked at the box office earning 110 crores of Indian rupees in three days. The film is expected to collect over 200 crore rupees in a week's time and possibly reach the 300 crore mark in a fortnight.

As is well known, an Indian neo-fascist outfit calling itself the 'Karni Sena' launched the protest against the film saying it denigrated the Rajput community and distorted history. After postponing the date of release due to the protests, the film was finally released with some compromises which included the removal of one vowel from the earlier title. The film originally named 'Padmaavati' was changed to 'Padmaavat'.

Most difficult role

The title role of Queen Padmavati was played by the reigning queen of Hindi filmdom, Deepika Padukone. For Deepika Padukone playing the part of Rani Padmini in the historical drama was the most difficult role in her decade-long career.

"This role of a queen had no crutches like she doesn't have a sword, she doesn't get on a horse and goes on battlefield – but there is sheer inner strength and resilience which I had to show through my eyes," Deepika told the Hindustan Times newspaper.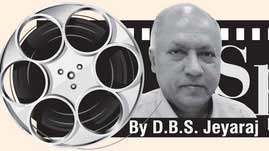 Apart from Deepika Padukone as Rani Padmavati, the film also stars Shahid Kapoor, who plays the role of Maharawal Ratan Singh and Ranveer Singh, who plays Alauddin Khilji. However it was Director Bhansali and Deepika who faced the wrath of the 'Karni Sena'. Death threats were issued and a price for their heads were announced. Deepika was unfazed, saying: "When Rani has so much strength, why would she need others? In my personal life I fight my own battle, I don't need anyone."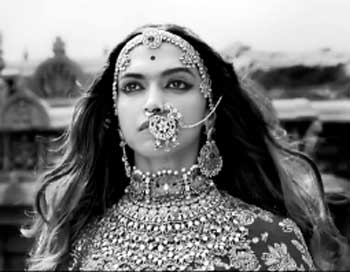 Padmavati also known as Padmini was supposedly the beautiful queen of the medieval Indian Rajput kingdom known as Chittor. In fact there was a Tamil film made in 1963 about the queen named 'Chittor Rani Padmini' starring Vyjayanthimala in the titular role.

The tale of Rani Padmavati

The tale of Rani Padmavati has its roots in the epic poem 'Padmavat' written in 1540 by the Sufi poet Malik Muhammed Jayasi. It is an allegorical story about the Delhi Sultan Alauddin Khalji's infatuation for Padmavati, the Chittor Rani. What is interesting is that while Padmavati's husband Ratan Sen and Alauddin Khalji are historical figures, Padmavati herself is fictional. There is no authentic historical record of her existence though oral tradition, literary myths and legend makes her seem real.

In modern times the history or myth of Padmavati was traced in a scholarly manner by Ramya Sreenivasan who is an Associate Professor of History at the University of Pennsylvania. Prof. Sreenivasan wrote a book about Rani Padmavati named 'The Many Lives of a Rajput Queen'. Incidentally Ramya Sreenivasan is a winner of the Ananda Kentish Coomaraswamy prize awarded in honour of Sri Lankan scholar and interpreter of art and sculpture 'Kalayogi' Ananda Coomaraswamy.

The legendary Padmavati has a Sri Lankan "connection" too. According to Ramya Sreenivasan, Rani Padmavati was a princess of the Singhal kingdom. Singhal refers to Singhala (Sinhala). She is a "Padmini", which is the highest among four types of beautiful women.

The Chittor ruler Rattan Sen hears of her beauty and visits the kingdom of Singhal to woo her. At one point he even launches an attack on the fortress of Singhal. Finally Rattan Sen marries Padmavati and goes off with her to Chittor. Interestingly enough there is no reference to this story in Sri Lankan history.

'Padmaavat' is currently running to packed houses in Sri Lanka and one reason for this may be the interest aroused in the Sinhala princess turned Rajput queen – fictional or not. Another reason may be the controversy it has caused in India. Forbidden fruit is always tastier. So seeing a film banned by some Indian states due to opposition will be an alluring prospect. Even Prime Minister Ranil Wickremesinghe has expressed interest in seeing the film. Some of the opening scenes are set in Sri Lankan locales though not actually filmed in the island. Some of the costume designs reflect a traditional Sri Lankan motif.

Director Sanjay Leela Bhansali is a great showman and 'Padmaavat' is a lavish periodical, spectacle indeed. While the "hero" Shahid Kapoor gives off a restrained, sober performance, the "villain" Ranveer Singh is energetically exuberant. It is however the elegantly ethereal Deepika Padukone who is the mainstay of the film. Deepika, with her dimples, dazzles and sizzles. She sparkles as the radiant Rani Padmavati. She is truly a queen on screen.

Queen of Hindi cinema

Interestingly enough Deepika while playing queen on screen is also reigning currently as the queen of Hindi cinema. In the glamorous tinsel world, success and power is determined by the capacity of an actor or actress to command high remuneration.

By that yardstick, Deepika Padukone is Hindi filmdom's reigning "Rani" as she is the highest paid actress in India. She reportedly charges 260 million Indian Rupees for a picture. Kareena Kapoor is next with Rs. 240 million and Priyanka Chopra third with Rs. 210 million. With the success of 'Padmaavat,' Deepika's rate is likely to touch 300 million.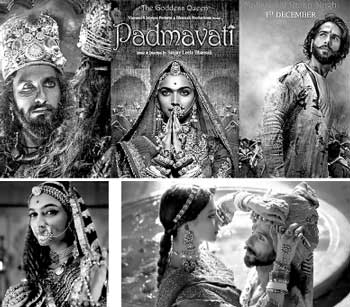 She also endorses a number of products for advertisements charging up to 60 million Indian rupees per product. Her brand value is $ 86.1 million which is the third highest among Indian celebrities. Deepika Padukone is also rated ninth among the top 10 highest paid actresses in the world.

Family and film life

Deepika is the elder daughter of Prakash and Ujjala Padukone. Prakash Padukone was an internationally reputed badminton champion of India. The Padukones are Saraswat Brahmins hailing from the Konkan coast of India who relocated later to Bangalore now known as Bengaluru in Karnataka. Deepika's mother ran a travel agency while her sister Anisha is a professional golfer. Deepika herself was a badminton player at national level who gave up sports for a career in modelling and acting.

Deepika was born on 5 January 1986 in Copenhagen, the capital of Denmark, but grew up in Bengaluru. She was educated at Sophia High school and Mount Carmel College. She also followed a BA degree course in Sociology at the Indira Gandhi National University but dropped out halfway to pursue a career in modelling and films. After some success in modelling she enrolled at the Anupam Kher School of Acting and tried to break into films.

The tall (5'8") Deepika got her first film break in 2006, playing the title role 'Aishwarya' in a Kannada film. Her Hindi film debut was 'Om Shanti Om' in 2007 where she had a double role opposite Shah Rukh Khan. The film was a block-buster and Deepika herself won the prestigious Filmfare award for best debut performance.

After a few not-so-successful films in the following years, she starred in 2012 with Saif Ali Khan in 'Cocktail'. While the film was a commercial success she received rave reviews for her performance. This was a turning point in her career. The following year she acted in four films all of which earned laurels for her besides being money spinners at the box office. There was no looking back after that and Deepika's ascendancy to the throne in Hindi filmdom has been firm and steady.

She has acted in 38 films so far including the Tamil film 'Kochadaiyan' opposite superstar Rajinikanth, the Indian English language film 'Finding Fanny' and the American block-buster that earned 345 $ million at the box office 'XXX – Return of Xander Cage'. She has also made three special appearances for song sequences.

Deepika has been nominated for multiple awards over the years and won many including two Filmfare awards and four IIFA awards for best actress. She is one of those rare actresses who are both artistically acclaimed and commercially valued. Among her noteworthy films are Race 2, Chennai Express,Goliyon Ki Raasleela: Ram-Leela, Happy New Year,Yeh Jawaani Hai Deewani, Piku., Love Aaj Kal, Happy New Year, Bajirao Mastani and of course Padmavat.

In terms of her romantic history, the much-loved Deepika was reportedly in a serious relationship with actor Ranbir Kapoor, the son of actor parents Rishi Kapoor and Neetu Singh and grandson of Raj Kapoor. The affair turned sour and Deepika felt betrayed though they are good friends now.

There was another liaison with Siddharth Mallaiya, the son of industrial magnate Vijay Mallaiyah who has now fallen from grace. Currently Deepika's beau is actor Ranveer Singh with whom she has acted in films like 'Padmaavat,' 'Bajirao Mastani' and 'Ram-Leela'. The couple was in Sri Lanka recently for a surfing holiday.

Deepika Padukone is currently the brightest female star in the Hindi film firmament. While speaking of her, Hindi film superstar Shah Rukh Khan once said: "I think Deepika was always a star." The doyen of Hindi film actors Amitabh Bachchan had predicted long ago about Deepika, "She will be a huge star!" It appears that Deepika Padukone, the female superstar of Hindi cinema, will keep shining for many more years.

(D.B.S. Jeyaraj can be reached at dbsjeyaraj@yahoo.com.)