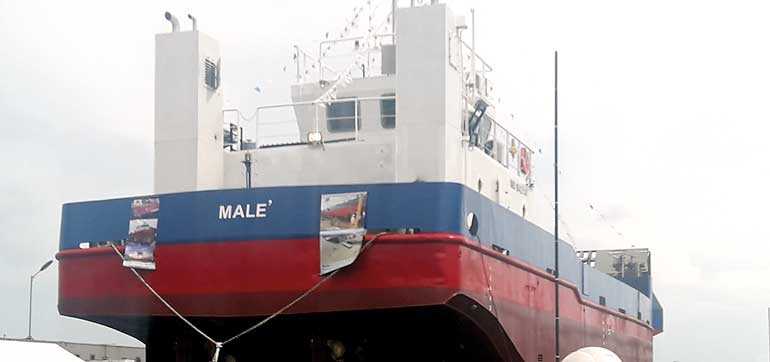 The 'Ocean Lady' landing craft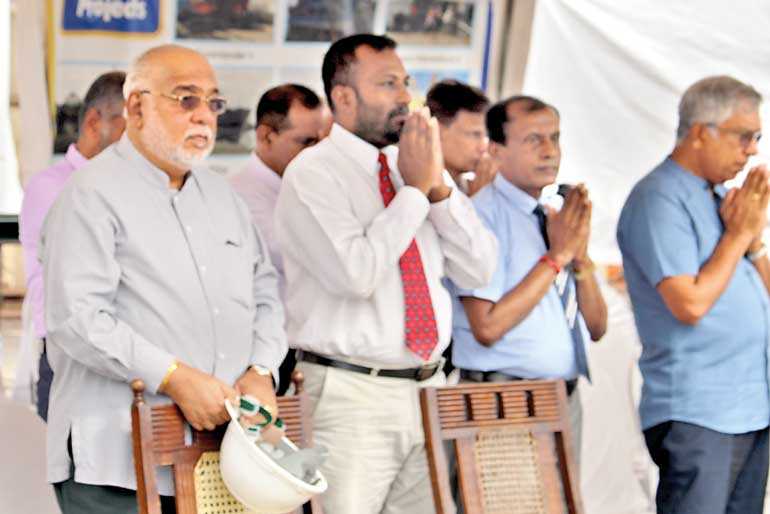 Invitees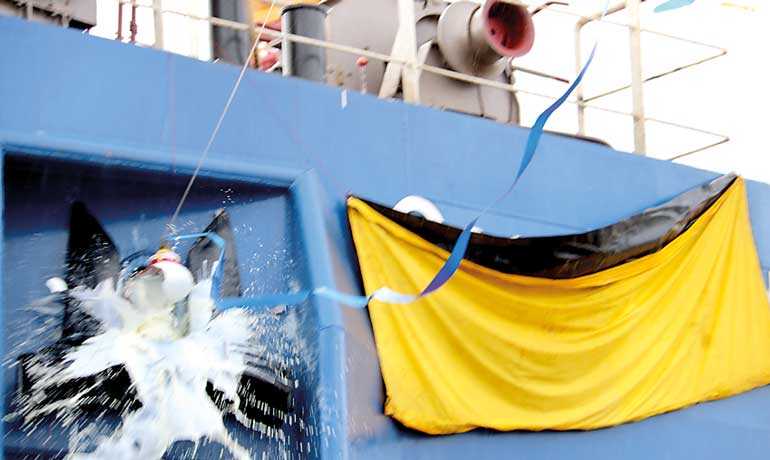 The ship was christened at the auspicious time of 9:23 a.m. by Sanken Overseas Procurement Manager Hari Sharanya Yasockumar and Chandra Silva, wife of Project Engineer Ajith Silva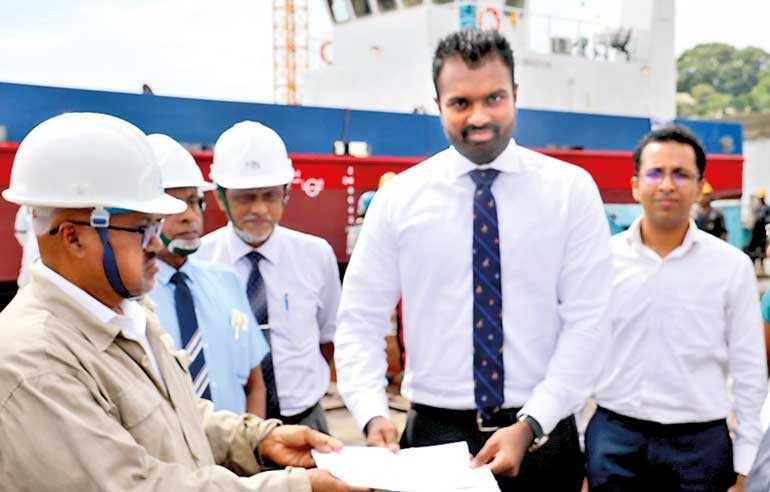 Walkers Colombo Shipyard General Manager Dr. Sarath Obeysekera formally hands over 'Ocean Lady' to Sanken Overseas Executive Director Mevan Gunathilake
---
Text and Pix by P.D. De Silva
Walkers Colombo Shipyard Ltd. handed over 'Ocean Lady,' a 35-metre landing craft designed and built by it, to her owner Sanken Overseas Ltd. at a simple ceremony held at Mutwal yesterday as a private bank was preparing to auction the Shipyard's project assets including the leasehold rights of the premises.

Walkers Colombo Shipyard had defaulted on a $ 5 million loan obtained from a private bank to partly finance the construction of a synchrolift transfer system vessel repair unit obtained in May 2016. It was mentioned that there were no bidders present and that the bank had taken over the company's assets.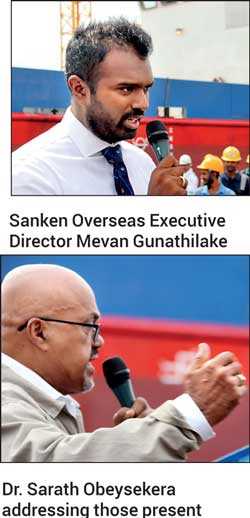 The 'Ocean Lady' was christened at the auspicious hour of 9:23 a.m. by Sanken Overseas Ltd. Procurement Manager Hari Sharanya Yasockumar and Chandra Silva, wife of Project Engineer Ajith Silva, as Buddhist stanzas were chanted, after which Walkers Colombo Shipyard Managing Director Dr. Sarath Obeysekera formally handed over the craft's certificates to Sanken Overseas Ltd. Executive Director Mevan Gunathilake.

Delivering a strong speech, Dr. Obeysekera said that the ship building and ship repairing industry was a gold mine which could bring in much-needed foreign revenue if the Sri Lankan Government, ministries and other Government institutions would cut out the bureaucracy and be more supportive to local investors.

He said that Sri Lanka had the resources and a qualified and experienced workforce but the State was not supportive and deterred investment in the ship building and ship repair industry.

He added that investors were burdened with red tape, much documentation, and numerous taxes and also expected to pay gratifications at every stage.

"These premises was an abandoned plot of land which was reputed for nefarious activities when we submitted our project proposal," he said, adding that the industry was expected to dole out taxes and charges at every turn.

"Even as we hand over this vessel, a private bank is here to auction our assets. They have shown no leniency even though the country is encountering a difficult period," Dr. Obeysekera said.

Gunathilake said that Sri Lanka's future was in its intellectuals.

Noting that ships were not built only for calm seas, he thanked Dr. Obeysekera and his dedicated staff for completing the 'Ocean Lady' irrespective of the misfortune and financial issues faced by Walkers Colombo Shipyard.