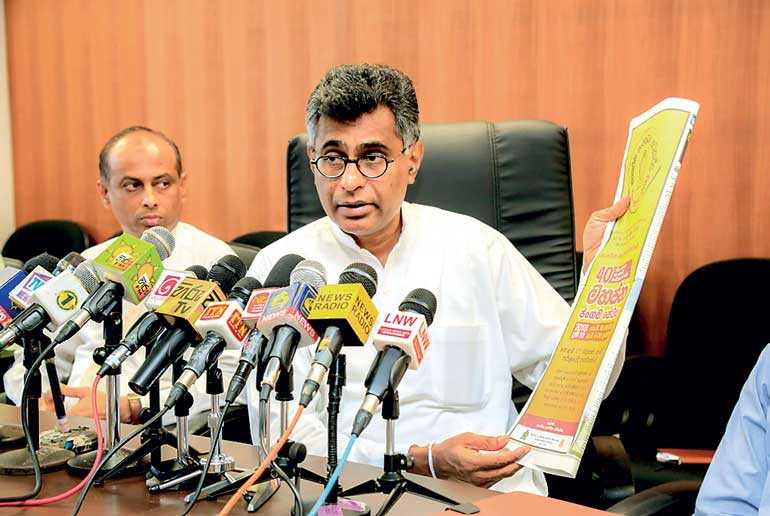 By Skandha Gunasekara

To celebrate the 40th anniversary of the Urban Development Authority a mobile unit will be opened at the Arcade Centre by Megapolis and Western Development Minister Patali Champika Ranawaka, to fast-track approval for construction and land division permits.

Minister Ranawaka said the mobile unit would be in the style of a town hall conference, where the public could submit their applications and complaints at the event.

"This will be a pilot project to ascertain how best to provide this service, so that we can open such units across the country," the Minister said. In addition to the Urban Development Authority, officials of 13 other State institutions, including the Electricity Board, Water Board, Central Environment Authority, Sri Lanka Land Reclamation and Development Corporation, Department of Coast Conservation, and Irrigation Department, will also be present at the Arcade Centre unit to address the issues of the public.

The 40th anniversary of the Urban Development Authority officially falls on 1 October, and the Ministry hopes to have mobile units active island-wide by October.

Minister Ranawaka went on to note that there were new permits required for construction in urban areas, such as the Traffic Impact Assessment Certificate. Additionally, he said a similar online service for the purpose of expediting the application process had been successful.

"From 1 January to 30 April, we have received a total of 9000 applications through the online service. 8000 have already been processed and the remaining 1000 will to be processed shortly," the Minister said, while emphasising that the online service has helped curb corruption and reduce inefficiency in the bureaucracy.