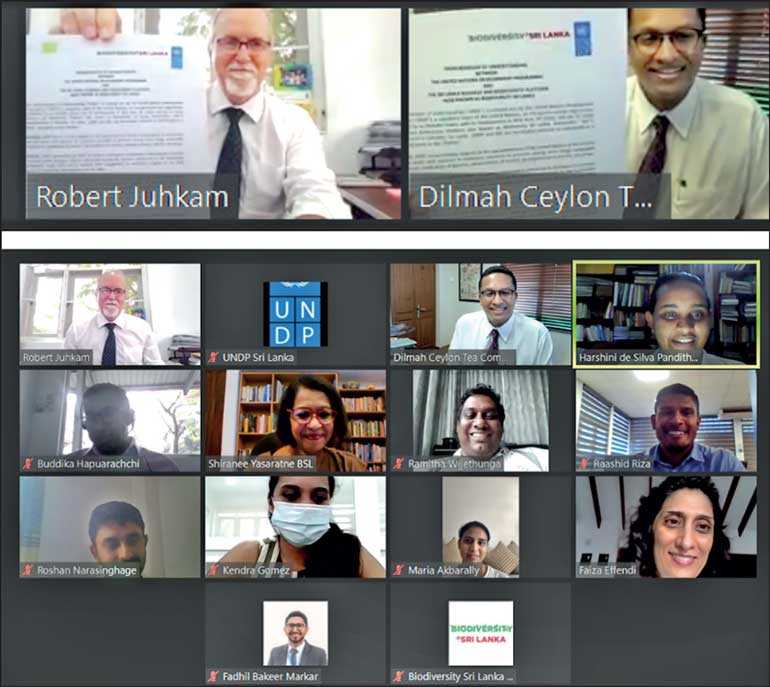 ---
The United Nations Development Program (UNDP) and Biodiversity Sri Lanka last week signed a four-year memorandum of understanding (MOU) to extend their support to activities that would strengthen Sri Lanka's efforts in transitioning towards a green economy.

The signing took place with UNDP Sri Lanka Resident Representative Robert Juhkam and Biodiversity Sri Lanka Board Chair Dilhan C. Fernando.

A green economy requires designing and de-risking nature-based solutions as part of a new social safety net for the world and requires encouraging sustainable public-private engagement.

The partnership between UNDP and Biodiversity Sri Lanka comes at a time when COVID-19 has highlighted the fragility of our ecosystems and the fraught relationship between the environment and human activity – providing an opportunity for countries to transition towards a green economy to restore the balance between people and planet.

Resilient economies are intricately linked to the state of our environment. With only 10 years left to achieve the 2030 Agenda for Sustainable Development, conservation of biodiversity and ecosystems are crucial to build forward better.

UNDP is the leading United Nations organisation fighting to end the injustice of poverty, inequality, and climate change. Working with its broad network of experts and partners in 170 countries, it helps nations to build integrated, lasting solutions for people and planet.