Govt. in the process of drafting national policy to regulate three-wheeler industry
Highlights need for change in policy from highways to improve public transport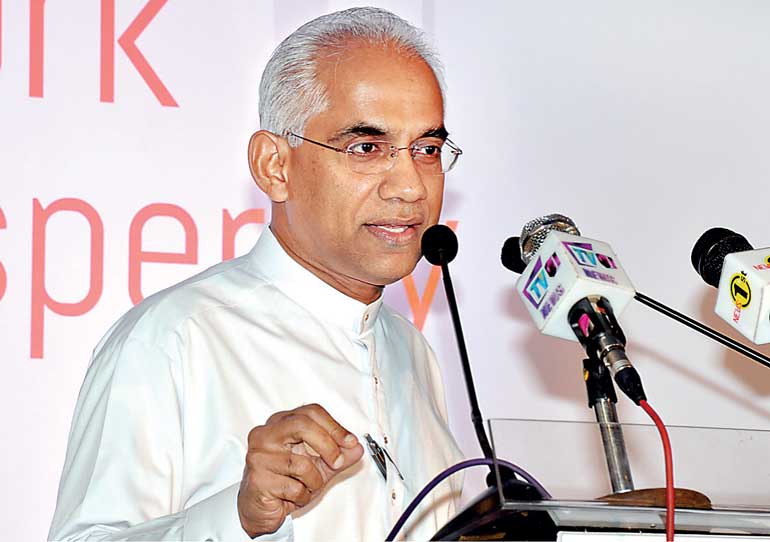 State Finance Minister Eran Wickramaratne
By Charumini de Silva

Despite the prevalent view that three-wheelers are a menace to society, State Finance Minister Eran Wickramaratne opines that they were an integral part of Sri Lanka's economy and called for regulation.

"The three-wheelers are here to stay. It is an important part of our economy and community," he told at Advocata Economic Freedom Summit held last week.

Pointing out that there was an immediate need to regulate three-wheelers in some way due to certain undesirable aspects, Wickramaratne said the Government was now in the process of drafting a national policy to standardise the industry.

"We are doing it in an interesting way," he added.

The State Minister emphasised that three-wheelershad been ambulancesin most critical situations, until last year when the Government launched the emergency ambulance service.

Insisting that three-wheelers would always be the last mile connectivityfor all commuters, Wickramaratne asserted the problem today was not the last mile, but the long mile.

"The long mile is one of the main issues that we are facing today, which needs a change in Government policy from getting off highways and getting into public transport," he quipped.

Admitting that the majority driving on the highways in Sri Lanka were politicians and the affluent, the State Minister stressed on the need to improve the country's public transport and added it was an area the public has to persuade the Government to act on.