Posts 12-month net profit of Rs. 1.86 billion on sales of Rs. 31.7 billion
Sri Lanka's multinational textile manufacturer Teejay Lanka PLC has ended FY 2018-19 on an impressive note, with consistent sales and profit gains of the preceding months bolstered by robust growth in the final quarter, the Group's sixth consecutive quarter of profit growth.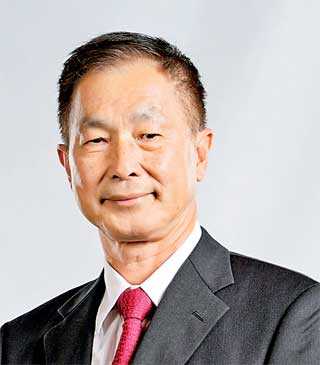 Teejay Chairman Bill Lam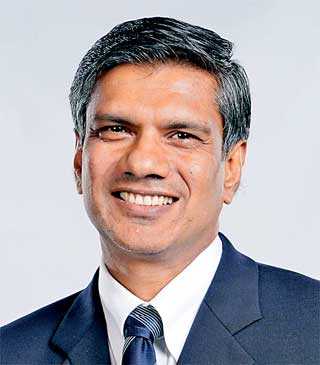 CEO Shrihan Perera


Economy of scale benefits generated by record production volumes from its expanded manufacturing facilities in India and cost-control and process improvement initiatives combined to enable the Weft knit fabric specialist to post profit before tax of Rs. 2.17 billion for the 12 months ending 31 March 2019, an improvement of 19.5% on revenue of Rs. 31.7 billion, which was up 29%.

Group profit after tax grew by 17% to Rs. 1.86 billion consequent to income tax for the year increasing by 40%, Teejay Lanka said in a filing with the Colombo Stock Exchange (CSE).

Revenue in the fourth quarter of 2018-19 at Rs. 8.82 billion reflected an improvement of 35% over the corresponding quarter of the previous year, while net profit for the quarter grew by 19% to Rs. 605.7 million, the Company said.

Teejay Lanka Chairman Bill Lam described the year as 'a very successful' one for Teejay, in which the Group overcame challenging global market conditions through capacity expansion and internal measures.

"Prices of our main raw material, cotton yarn, increased in the beginning of the year and stabilised during Q4. Dyes and chemical costs increased significantly due to the challenges faced by the suppliers. We also saw utility prices increase during the year which was directly attributable to the global movement of fuel prices. Through process improvements and price revisions on finished goods, we were able to mitigate part of the cost escalation," he said.

Lam disclosed that the Teejay Group continued its strong balance sheet from the previous year with a net cash balance of Rs. 4.9 billion. "Commitment and discipline are especially evident as the Group is debt-free despite the on-going expansion projects," he said.

"The Group has been able to introduce two key global customers to its portfolio in the financial year and is on track to create strategic business partnerships for the future," he added. "We have also been able to build further on strong existing customer relationships by providing viable solutions for continuous growth."

Looking ahead, Lam said: "Amidst challenging global market conditions, Teejay Group will continue to focus on its journey towards achieving excellence through process alignment and wastage reduction. We remain optimistic that rationalisation of the cost base and continuous focus on operational excellence, product innovation and development, will help deliver sustainable profits."

With manufacturing operations in Sri Lanka and India, Teejay is one of the region's largest textile manufacturers, and supplies fabric to some of the best international brands across the world. Teejay Lanka PLC is a public quoted company with 39% public ownership. The company is backed by Sri Lanka's largest apparel exporter, Brandix Lanka which has a 33% stake and Pacific Textiles of Hong Kong which owns 28% of the company.

An ISO 9001:2015, ISO 14001:2015 and OHSAS 18001:2007 compliant company and the first in the industry to develop green fabric, Teejay has been listed on the Colombo Stock Exchange (CSE) since 2011 and was included in the S&P Top 20 Index in Sri Lanka. The Company has also been named among the Forbes '200 Best under a Billion in Asia' and been recognised as the 'International Textile Firm of the Year' and the 'International Dyer and Finisher' by World Textile Institute, London.