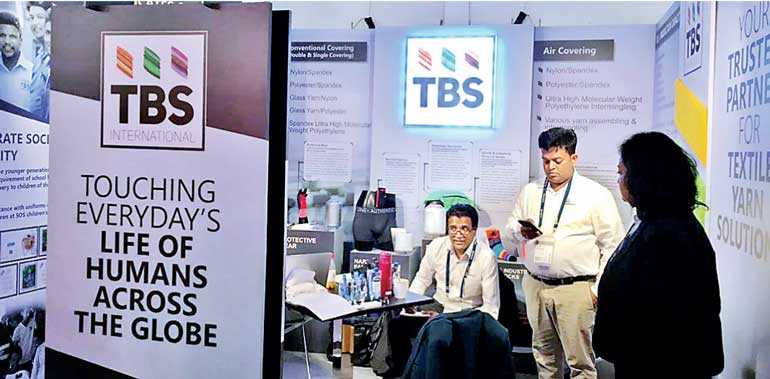 ---
For the first time TBS International represents Sri Lanka at Techtextil in Frankfurt am Main, Germany from 14 to 17 May.

Techtexil is the leading trade fair for the garment manufacturing and textile processing industry organised by Messe Frankfurt Gmbh. All international exhibitors are presenting the entire spectrum of technical textiles, functional apparel textiles and textile technologies at this mega trade fair. Texprocess another leading trade fair is taking place at the same time as Techtextil.

This year, Techtextil and Texprocess are sharing the theme 'Urban Living – City of the Future' while also sharing one exhibition hall that is 4.1 for the technical textile and textile machinery will be displayed together for the very first time. Visitors can see the entire chain from production to fibres to innovative fabrics and their end use to recycling. As of the latest data, the two leading trade fairs recorded 1,830 exhibitors, where they have attracted Texprocess 325 exhibitors from 36 countries and for Techtextil 1,505 exhibitors from 57 countries with over 47,000 visitors were recorded on the second day (15) of the fair.

In the foyer of Hall 4.2 (which is being shared by Techtextil and Texprocess for the first time) selected examples are showing how textile innovations can already improve the way people live together in urban surroundings.

On all four days of Techtextil; the 'Techtextil Forum' will featuring discussions and interactive formats, offering a new framework for the exchange of information between exhibitors and trade visitors as well as between researchers, developers and users, covering every aspect of technical textiles.