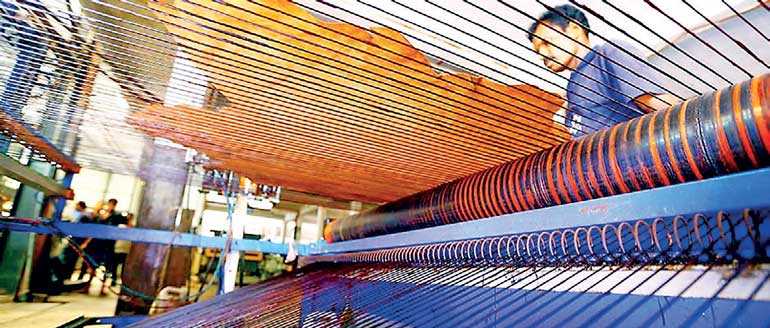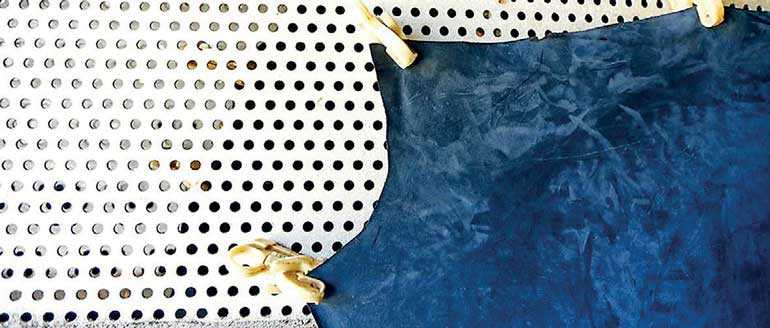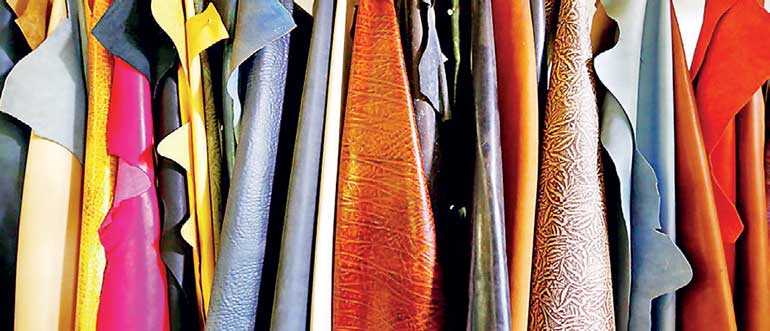 S. A. Perera & Company Ltd. (SAPCO), purveyors of high quality tanned leather since 1928, is the leading name for excellence in genuine leather in the country. This 100% Sri Lankan owned and operated company is the market leader in the production and retail of finished leather for shoes, leather goods, accessories, garments, gloves and furniture. SAPCO produces 1.8 million sq. ft. of leather per annum, with over 85% market share in Sri Lanka.

The company began its operations in a small residence in Kelaniya and since its inception has been committed to producing durable high quality international standard genuine finished leather for a range of customers from all backgrounds, locally and internationally. SAPCO operates production facilities and provides direct and indirect economic support to over 125 families. The production facilities operate in an environmentally conscious manner with a commitment to ethical production in terms of supply of raw materials, production conditions, employee welfare and environmental sustainability. Raw material sourced for the manufacturing process are a bi-product of the food industry.


Empowering the community

SAPCO contributes to the Sri Lankan economy by creating job opportunities, mostly to the small industries, which are carried out in-house at a very small scale in the most vulnerable societies. This initiative provides financial support and gives them accessibility to most of the essential services required to uplift their living conditions.

The company not only sources the raw material from suppliers under the poverty line, but it also assures that the end product from its leather manufacture arm reaches the small scale industry in the right quality at an affordable price.This is a specific reason that the company caters to diverse segments.

Most of the employment created at SAPCO, within the chain of production are from the minority and the marginalized communities; with extend families with members of over five people.


Bespoke manufacturing

SAPCO leathers have been a well-known brand amongst leading finished goods manufacturers in the country. The company conducts a bespoke operation as per customer requirements. SAPCO helps to develop your imagination into a finished leather product at the facility. The key advantage for any valued customer is that SAPCO controls the leather manufacturing process as per the final product requirement of the client.


Product Range and Growth

The range of cow-based leather products manufactured include CG, CC, Softy, Nubuck, Nappa Resin Lining, Pigmented Lining, Suede, Gloving Leather and Upholstery Leathers. SAPCO understands that the company operates in the rapidly changing fashion industry and has to innovate regularly to meet the rapidly changing consumer requirements. With this in mind, SAPCO will introduce a new range of leathers that will also cater to a clientele comprising of premium finished goods manufacturers. The product range would also include an upholstery range that meets the requirements of luxury furniture manufacturers.

SAPCO plans to deploy more investment into R&D, over the coming months to cater to a global clientele including leading fashion brands. According to Research and Markets, the global leather goods market was$95.4 billion in 2018 and will reach $128.61 billion by 2022 at a growth rate of 4.36% during the forecasted period. SAPCO aims to diversify their distribution channels targeting more global retail brands, as they hold the major share in this market that is over 90% and online sales is also expected to increase during the period due to the growing popularity of e-commerce.

Importance will be given to critical drivers of the leather industry, including increasing domestic and international travel, global luxury trade and higher disposable income of consumers. Customers are now more aware and are driven for designer leather products which are pushing this industry, due to the rising disposable income and rising inclination towards designer leather bags and accessories. The prices in this market can be high, especially for luxury leather products, which does not target a huge consumer base.

The new range of products are set to be displayed at the factory premises situated at No. Wewelduwa Road, Kelaniya. The product lines will be displayed on Thursday16May, between 9.00 a.m. to 5.00 p.m.in the factory premises at No.10, Wewelduwa Road, Kelaniya.

SAPCO remains a family-owned business to this date. The Board of Directors are led by Nimal Samarakkody, Ranjanie Samarakkody, Sushanya Samarakkody and Chandima Gunawardena.

Along with the rich heritage acquired over 91 years in leather manufacturing and a profound brand name built over the time span, SAPCO aims to solidify its position in the industry by following suit on its slogan "Inspiring all to Live. Love. Leather."