Singapore Prime Minister Lee Hsien Loong and his delegation with President Maithripala Sirisena and Prime Minister Ranil Wickremesinghe yesterday during the bilateral talks after which the Free Trade Agreement between the two countries were signed
By Divya Hundlani and Ganeshan Wignaraja

The Sri Lanka-Singapore Free Trade Agreement signals a move towards a deepening economic relationship with Singapore. The critical policy question for Sri Lanka is how to fully benefit from such an agreement.

The two small island countries have enjoyed warm diplomatic ties for several decades. Singapore's founding father, Lee Kuan Yew, once noted, "Ceylon was Britain's model Commonwealth country." However, Sri Lanka is yet to fully realise the economic benefits of longstanding diplomatic ties with Singapore in terms of export earnings or foreign investment flows. In terms of export values, Singapore was only Sri Lanka's 20th largest trading partner in 2016.1
Significance of the new agreement

The signing of the Sri Lanka-Singapore Free Trade Agreement is pivotal for several reasons. The first of these is that the agreement indicates that Singapore recognises Sri Lanka's potential as a trading hub in the Indian Ocean and as an entry point to fast-growing South Asia.

It also underlines Singapore's search for new trade and investment partners amidst a sharp slowdown in economic growth and rising wages.

In addition, the agreement is a landmark in Sri Lanka's trade policy as it seeks to improve the country's trade openness and boost growth. It is also Sri Lanka's most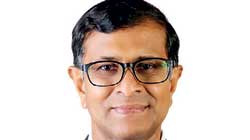 comprehensive trade agreement with any country and the first bilateral FTA since 2005. Finally, it signals Sri Lanka's serious intent to engage in FTA-led regionalism with East Asia.
Content of the FTA

The comprehensive FTA covers goods, services, investments, trade facilitation, intellectual property rights and government procurement, among others. The SLSFTA also has specific policies to simplify customs procedures and provisions to target the financial services, telecommunications and e-commerce sectors.

Singapore is one of the world's most open and market-oriented economies, with 99% of all goods imports entering duty-free and few banned imports. Hence, market access to Singapore has not been a barrier for Sri Lankan exporters, even before the signing of the FTA.

Meanwhile, the new agreement provides Sri Lankan firms with a relatively long adjustment period. It ensures that Sri Lanka will open 80% of its market in the next 12 years to Singaporean exporters.

The SLSFTA offers several potential economic gains for Sri Lanka. Among others, it will increase competition from imports which spurs industrial restructuring, it can bring increased FDI flows into services and high-end manufacturing, and it can stimulate enhanced technology and skill transfer. Sri Lanka's SMEs can gain from subcontracting opportunities and selling services to larger firms. For Singapore, Sri Lanka represents an untapped potential market as they explore new opportunities for investment in financial services, insurance and infrastructure development.
How can Sri Lanka fully benefit?

To take proper advantage of the agreement, Sri Lanka must position itself strategically in four crucial areas.

Address the bilateral trade deficit which sits to Singapore's advantage: Sri Lankan exports to Singapore in 2016 were only $ 115 million2 but imports from Singapore are over $ 1 billion and accounts for 5%3 of Sri Lankan imports overall. Furthermore, Sri Lanka's main exports to Singapore are textiles, precious and semi-precious stones, refined petroleum, ships and boats and electronic inputs.4 But areas such as agriculture, fisheries and trade in services are lagging. Sri Lankan firms must improve their price, quality and delivery capability to export to Singapore's highly competitive and high-income market. Effective trade remedies such as temporary safeguards and anti-dumping policies should be enacted promptly in Sri Lanka to prevent "round-tripping" of state-subsidised cheap imports from China and ASEAN countries via Singapore. It is hoped that the rules of origin in the SLSFTA will be sufficient.

Increase inward investment from Singapore: A handful of impressive Singaporean businesses exist in Sri Lanka. Overseas Realty Plc, a publicly listed property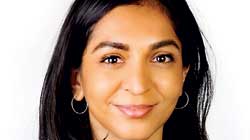 developer worth Rs. 20 billion5 has operated in Sri Lanka since 1980. Over 90% of Overseas Realty, the developer of Colombo's landmark World Trade Centre, is owned by the Singaporean Shing Kwan Group, which specialises in real estate investment, development and management.6 Although this investment is likely to increase following the FTA, Singapore only accounted for about 5.3% of total FDI inflows into Sri Lanka during 2014-2017.

Increasing FDI from Singapore is therefore, another key priority for Sri Lanka in implementing the FTA. The agreement rightly includes legal protections and other measures to incentivise Singaporean companies to invest. The Board of Investment of Sri Lanka (BOI) has also identified key sectors to target FDI inflows including infrastructure, BPO/IT services, tourism and education.7 But Sri Lanka's domestic investment climate remains a major stumbling block. Sri Lanka ranks 111 on the 2018 World Bank 'Ease of Doing Business Index' compared to Singapore's top rating of number two which is second only to New Zealand. It takes as much as 7-9 days to open a business in Sri Lanka but only 2.5 days in Singapore.8 Cutting down on red tape, streamlining redundant colonial era business regulations and demonstrating policy consistency would help gain the trust of Singaporeans to invest in Sri Lanka.

Get Singaporean expertise for sustainable development: Sri Lanka must leverage the capabilities of world-class Singaporean companies like CPG Consultants and the Maritime and Port Authority of Singapore, in areas of their economic specialisation - urban planning and design, operating industrial and tourism development zones, port-related development and logistics services. Partnerships and joint ventures between Sri Lankan and Singaporean companies to gain successful market entry are critical for inclusive development.

Sri Lanka's BOI should also look to Singapore's Economic Development Board (EDB) as a model of attracting inward investment. The Singapore EDB has a network of overseas offices staffed by highly qualified people with the sole purpose of marketing Singapore as an investment destination.9 Such a model of innovative programs and expertise could be replicated in Sri Lanka to target flagship investors headquartered in Singapore as a means to increase inward investment. Sri Lanka should seek technical assistance from Singapore to restructure the BOI to better promote inward FDI.

Use Singapore as a gateway to East Asia: Above all else, Sri Lanka must leverage its upgraded relationship with Singapore for entry into the Regional Comprehensive Economic Partnership (RCEP). The RCEP includes China, India and ASEAN economies. For Sri Lanka, joining RCEP would provide access to ASEAN's dynamic marketplace and FDI. The RCEP bloc represents 31% of global GDP10, accounts for 27% of global trade11 and 19% of global FDI flows12. Sri Lanka is already a member of the ASEAN Regional Forum but is only involved in informal discussions on security issues, not on economic ones. Observer status of ASEAN would be an imperative first step for Sri Lanka's journey to join RCEP and enhance diplomatic and economic ties with ASEAN.

The Sri Lanka-Singapore FTA is undoubtedly good, in economic terms, for Singapore. It can also be good for Sri Lanka and is therefore, a welcome step in improving outward-orientation and ties with East Asia. However, the benefits will not automatically flow to Sri Lanka. The country's investment climate needs significant improvement and firms should address their gaps in export competitiveness.

Furthermore, Sri Lanka should attempt to reap Singaporean expertise for sustainable development and investment promotion. Finally, utilising Singapore's influence, Sri Lanka's trade diplomatic efforts should be stepped up to gain observer status of ASEAN as a pathway to eventual RCEP membership.

Notes

1 Trade Map (2016). Sri Lanka: Trade Statistics. Available at: https://www.trademap.org

2 World Bank (2016). World Integrated Trade Solution. Sri Lanka Product exports and imports from Singapore. Available at: https://wits.worldbank.org/CountryProfile/en/Country/LKA/Year/2016/TradeFlow/EXPIMP/Partner/SGP/Product/All-Groups

3 World Bank (2016). World Integrated Trade Solution. Sri Lanka Trade Summary. Available at: https://wits.worldbank.org/CountryProfile/en/Country/LKA/Year/LTST/Summary

4 Trade Map (2016). Bilateral trade between Sri Lanka and Singapore in 2016. Available at: https://www.trademap.org/Bilateral.aspx?nvpm=1|144||702||TOTAL|||2|1|1|2|1|1|1|1|1

5 Colombo Stock Exchange (2018). Available at: https://www.cse.lk/home/company-info/OSEA.N0000/trade-summery

6 Overseas Realty (Ceylon) PLC (2018). Available at: http://orcl.lk/inpages/why_orcl/why_orcl.html

7 BOI (2018). Available at: http://www.investsrilanka.com/key_sector

8 World Bank (2018). Doing Business 2018. Available at: http://www.doingbusiness.org/~/media/WBG/DoingBusiness/Documents/Annual-Reports/English/DB2018-Full-Report.pdf

9 UN Division of International Trade and Integration (2010). The Singapore success story: public-private alliance for investment attraction, innovation and export development. Santiago: UN Division of International Trade and Integration, Economic Commission for Latin America and the Caribbean (ECLAC). Available at: http://repositorio.cepal.org/bitstream/handle/11362/4443/1/S2009414_en.pdf

10 World Bank Data (2016). Available at: http://databank.worldbank.org/data/home.aspx

11 UNCTAD (2014)

12 UNCTAD (2015). Global Investment Trends. Available at: http://unctad.org/en/PublicationChapters/wir2016ch1_en.pdf
(Divya Hundlani is a Research Associate at the Lakshman Kadirgamar Institute of International Relations and Strategic Studies (LKI). Dr. Ganeshan Wignaraja is Chair of the Global Economy Programme at LKI. The opinions expressed in this article are the authors' own and not the institutional views of LKI. They do not necessarily represent or reflect the position of any other institution or individual with which the authors are affiliated).