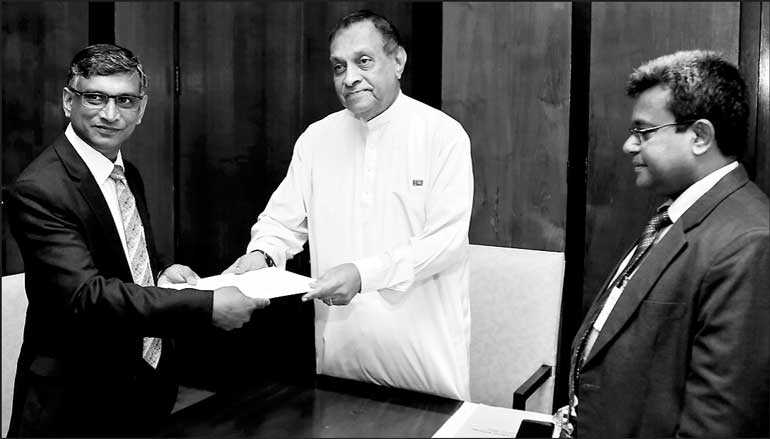 In the last four years during which the Parliamentary Committee on Public Enterprises (COPE) and the Committee on Public Accounts (COPA) have been active, a strong relationship between the Auditor General and the Parliament has also been built, Speaker Karu Jayasuriya said.

The speaker said in this context, it was possible to take the important step towards eradicating waste and corruption and while appreciating the service rendered by the former Auditor General, a great deal of hope is placed on the new Auditor General.

The Speaker made this statement when the new Auditor General Chula Wickramaratne took oaths before the Speaker early this week.

The new Auditor General said that he was pleased to have been able to come to the Auditor General's post step-by-step during his three decades of service in the Auditor General's Department.

Wickramaratne further said he will support the process of Parliament while further strengthening the supreme audit firm of the country.

The new Auditor General also stated that he expects to enhance the performance of the institution using new methods at international level and strengthening the use of computer technology to train officers to enhance their performance.