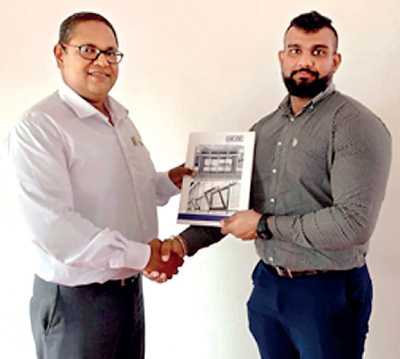 GEZE stands since 1863 in Germany for innovation, highest quality and holistic support of building services engineering – from the initial idea, planning and operational implementation with series products to tailor-made system solutions and individual service and maintenance.

It provides automatic door solutions for accessibility or fire protection, window drives for natural ventilation or for smoke and heat extraction in the event of fire, digital networking of doors and windows for building automation – these are just a few examples from its service portfolio. Its goal is to develop liveable buildings with the highest degree of comfort and the greatest possible safety for building users.

The GEZE global sales and service network provides optimal consulting and reliable technical support. Regardless of whether the project is in Stuttgart, Hamburg, Moscow, Dubai, London or Madrid, a GEZE expert is always ready to assist clients anywhere, anyhow.

In Sri Lanka Sathmi Lanka Holdings Ltd. is an Authorised Dealer for Geze Automatic Solutions. Sathmi Lanka Holdings encompasses a qualified, experienced and dedicated team of comprising professionals with over 20 years of experience in the fields of architectural hardware and sensor operated entrance solutions with domestic and industrial air conditioning solutions.