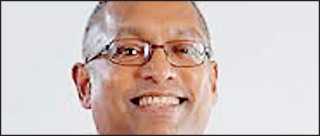 Sarath Ganegoda
---
Sarath Ganegoda has been appointed as the Deputy Chairman of Alumex PLC in the executive capacity.

Ganegoda joined the Hayleys Group in 2007 and was appointed to the Group Management Committee in July 2007.

He was appointed to the Board of Hayleys PLC in September 2009 and to the Board of Alumex PLC in November 2010.

He is a Fellow Member of CA Sri Lanka and a Member of the Institute of Chartered Management Accountants of Australia. He holds an MBA from the Post Graduate Institute of Management, University of Sri Jayewardenepura. He held several senior management positions in large private entities in Sri Lanka and overseas.

He currently serves on the Boards of Unisyst Engineering PLC, Dipped Products PLC, Haycarb PLC, Hayleys Fabric PLC, Hayleys Fibre PLC, Kelani Valley Plantations PLC, Singer (Sri Lanka) PLC, Regnis (Lanka) PLC, Singer Industries (Ceylon) PLC, The Kingsbury PLC, and Horana Plantations PLC.

Ganegoda currently holds 145,000 ordinary shares in the company.