Piramal Glass Ceylon PLC's (PGC) longstanding Managing Director and CEO Sanjay Tiwari has been appointed to head the Indian giant's manufacturing operations in USA as the Chief Executive Officer of Piramal Glass USA Inc.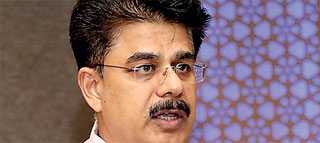 Piramal Glass Ceylon (PGC) longstanding Managing Director and CEO Sanjay Tiwari
Tiwari served PGC for past 13 years and will continue to be in the Board of Directors overseeing the operations.

PGC attained several milestones under the leadership of Tiwari. He was instrumental in relocating the plant from Ratmalana to Horana as a BOI venture by tripling the capacity from 100 tonnes per day to 300 tonnes per day, development of the export markets, execution of green initiative rooftop solar project, expansion of the silica processing facility, initiating digital journey in the company called Innohub, manufacturing excellence certification and RTMI.

Taking over from Tiwari is Sanjay Jain, a mechanical engineer who has experience of over 29 years in marketing and manufacturing. He is associated with the group for over 10 years and his last assignment with the parent group was as Vice President Marketing, with the global responsibility of sales and marketing for food and pharmaceutical glass business.