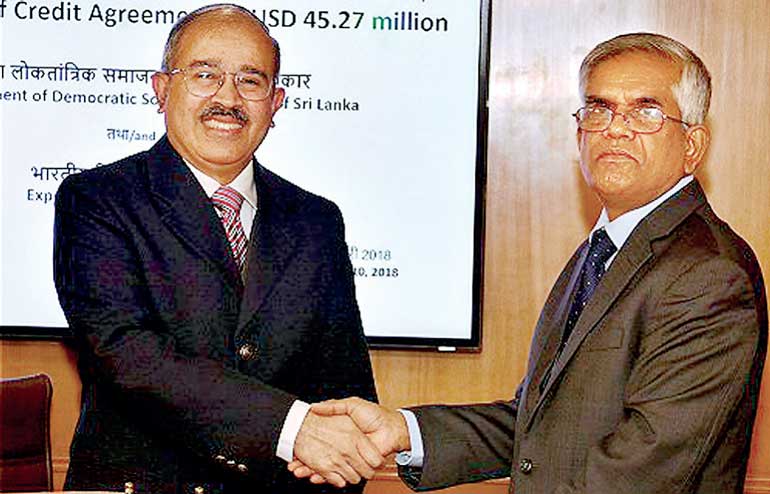 Sri Lanka and India yesterday signed an agreement to provide Indian loan assistance of $ 45.27 million (Rs. 6.9 billion) to upgrade the Kankesanthurai Harbour in Jaffna in the north.

Ministry of Finance and Mass Media Secretary Dr. R.H.S. Samaratunga representing Sri Lanka and Export-Import Bank of India Managing Director David Rasquinha signed the agreement in New Delhi yesterday.

"Transforming promises into reality, India extends additional financial assistance of Rs. 6.9 billion to upgrade KKS Harbour in Sri Lanka. Agreement signed in New Delhi today," the Indian High Commission in Colombo said in a Twitter post.

In July 2011 Sri Lanka and India signed a Memorandum of Understanding to develop the Kankesanthurai (KKS) Port under an agreement the two countries had reached during the visit of former President Mahinda Rajapaksa to India in June 2010.

The Sri Lankan Cabinet last May approved Prime Minister Ranil Wickremesinghe's proposal to enter into a loan agreement with the Indian EXIM Bank for $ 45.27 million to develop the harbour. The project will be handled by the Sri Lanka Ports Authority.

The development of the KKS harbour is expected to further enhance trade activities in the North.

The Government of India has been the major development partner of Sri Lanka in the South Asian region over 40 years since 1973. Presently, Indian development assistance mainly focuses on the improvement of economic infrastructural facilities, livelihood development, education, healthcare, capacity building and the economic renewal of Sri Lanka.