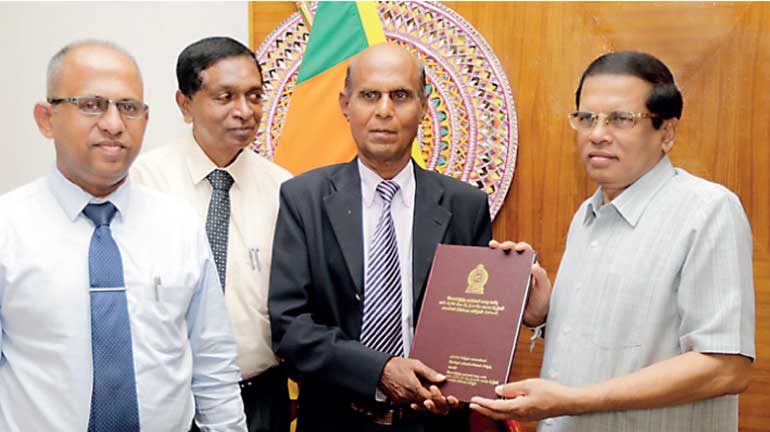 Report finds private company payments to remove garbage nearly quadrupled from 2014-2016
The Presidential Commission appointed to investigate the causes of the Meethotamulla disaster handed over its report to President Maithripala Sirisena yesterday.

The report had noted that payments to a private company tasked with disposing waste had increased exponentially in 2015 and 2016, according to an article published on the President's Media Division website.

"Even though the Colombo Municipal Council (CMC) had paid Rs. 64 million to dispose of waste in 2014. That amount had increased to Rs. 183 million in 2015 and in 2016 to Rs. 232 million. The report had also noted that the incompetence of the CMC in waste removal and its refusal to implement solutions offered had exacerbated the garbage problem and led to the collapse of the Meethotamulla dump," the website said.

The Presidential Commission was headed by retired Appeal Court Judge Dr. Chandradasa Nanayakkara and featured Committee Secretary D.M. Karunaratne and public official Palitha Abeywardana. Recommendations in the report would be notified to the relevant departments and ministries to be included in future proposals, the President's Media Division said.