Dr. Prasad Samarasinghe has been appointed as an Independent Non-Executive Director to the board of Hayleys Fibre Plc.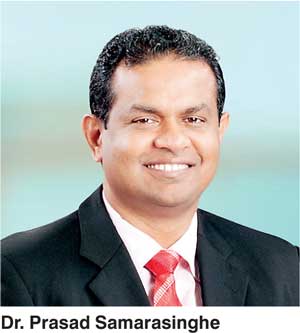 He is currently the Managing Director of Lanka Bell Ltd. and Managing Director of Telecom Frontier Ltd., and Bell Solutions Ltd.

Dr. Samarasinghe obtained his doctorate in Telecommunications from the Australian National University, Canberra, Australia. He holds a BSc (Eng) Degree in Electronics and Telecommunications with First Class Honours and an MSc in engineering both from the University of Moratuwa. He is a member of the Institute of Electrical and Electronic Engineers and the Institute of Engineering and Technology. He has shown his experience by leading major companies including as COO at Sri Lanka Insurance, Head of IT at Commercial Bank, Director of eChanneling Ltd. and Consultant at the Employees Trust Fund.

With the latest appointment the Board of Hayleys Fibre Plc comprises Mohan Pandithage (Chairman), H.C.S. Mendis (Managing Director), S.C. Ganegoda, F.R. Alles, S.A.B. Ekanayake, T.G. Thoradeniya, K.S. Padiwita, H.S.R. Kariyawasan, M.I.L. Perera and Dr. T.K.D.A.P. Samarasinghe.