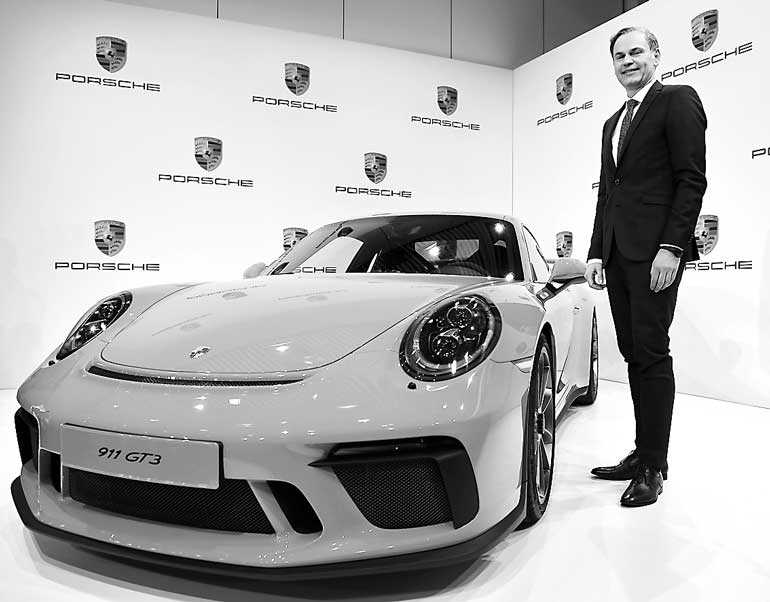 Stuttgart. Fast. Pure. Emotive. For the past 70 years, the Porsche brand has been synonymous with sports car construction at the very highest level. The first vehicle to bear the Porsche name was registered in 8 June 1948. It was the 356 "No.1" Roadster. This is the day on which the Porsche brand was born. The Type 356 turned Ferry Porsche's dream of a sports car into a reality. "His vision at that time embodied all of the values that still define the brand to this day," said Porsche AG Chairman of the Executive Board Oliver Blume.

The successor model to the 356, the Porsche 911 designed by Ferry Porsche's son Ferdinand Alexander, finally gave the company its breakthrough as one of the leading manufacturers of sports cars in the world, both from a technical and a design perspective. The Porsche 911, presented to the global public for the first time in 1963, has now been built over a million times. "Although the 911 has been consistently developed in the intervening decades and enhanced many times over with new, innovative technologies, no other vehicle has managed to retain its original essence in the same way as the 911," says Blume. "All Porsche models to be developed now and in the future are based on this sports car. As the centrepiece of the brand, the 911 has become the sports car of dreams, winning the collective heart of enthusiasts all over the world."

The future of Porsche sports cars is already coming up to the starting line in the form of the Mission E, the first purely electrically driven technology champion from Zuffenhausen. This concept vehicle combines the distinctive emotional design of a Porsche with exceptional driving performance and forward-thinking everyday functionality.

Porsche is celebrating this year's anniversary with numerous activities around the world. The Porsche Museum will be holding its own anniversary celebrations with a comprehensive special exhibition opening on 9 June. On the same day, Porsche will be inviting sports car fans to its "Sports Car Together Day" at all its sites around the world.

Porsche Centre Sri Lanka will celebrate the 70th Birthday of Porsche under the theme of 'Sports Car Together Day" today at the Bandaranaike Memorial International Conference Hall (BMICH), inviting all its customers to join them and enjoy a day filled with excitement, gifts and friendly chit-chat.

Eurocars Ltd. is the sole authorised importer and dealer for Porsche vehicles in Sri Lanka and has been since 1996. With a market representation of over 15 years, Eurocars Ltd. has grown and taken strides in providing the Sri Lankan people an experience on par with other mature markets.