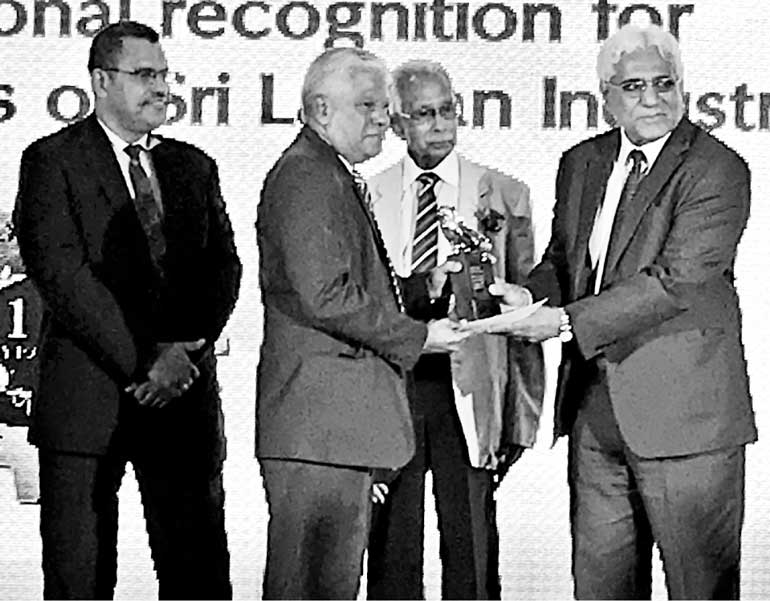 Panther, Sri Lanka's leading educational toy and stationery manufacturer, was recently recognised by the Sri Lanka Chamber of Small and Medium Industries (SLCSMI) as the winner of the Silver Award for National Excellence.

The Chamber held the prestigious annual flagship Industrial Excellence Awards on 9 February with the aim of recognising Small and Medium-sized Enterprises (SMEs) for their achievements and contribution to building Sri Lanka's economy.

The Panther brand, which was created by the paper-based manufacturing company Javana Graphics which was set up in 1998 with the objective of creating educational toys and stationery, has now expanded its product portfolio to include educational toys for children above the age of three. They also create a range of box files, two-ring binders, magazine holders and other office stationery.

The company has grown year upon year, expanding its reach both locally and in the international market.

Being the first manufacturer of educational products in the country, the company is renowned not only for the high quality of its product range but also its cost-effective principles and wide distribution network, which make Panther products accessible to all Sri Lankans everywhere.

Speaking of the achievement, Javana Graphics Managing Director Nihal Atukorala said: "We are honoured to be recognised by SLCSMI, to be ranked amongst some of the most elite local companies in Sri Lanka. We are extremely proud of our dedicated and committed staff who have been the foundation of our company's success over the years. Having been highlighted for being a positive role model for local manufacturing, it is a great honour and it cements our status as a company to emulate in Sri Lanka."

The National Excellence Award is an annual award competition conducted by the Sri Lanka Chamber of Small and Medium Industries with a view to recognising business enterprises that display business excellence and is open to all micro, small and medium industrialists in Sri Lanka. The award ceremony has achieved national significance over the past 10 years in view of its professionalism and high standards. The awards exemplify how businesses can contribute to the sustainable development of Sri Lanka, encouraging local companies across the country to make use of the opportunity to demonstrate their business success.

Successful industrialists are selected and recognised through an evaluation process carried out by an independent panel of judges headed by a professor of a leading university in Sri Lanka, and comprising professional representatives from the Board of Investments of Sri Lanka (BOI), Ministry of Industry and Commerce, National Enterprise Development Authority (NEDA), Industrial Development Board (IDB) and the Bank.