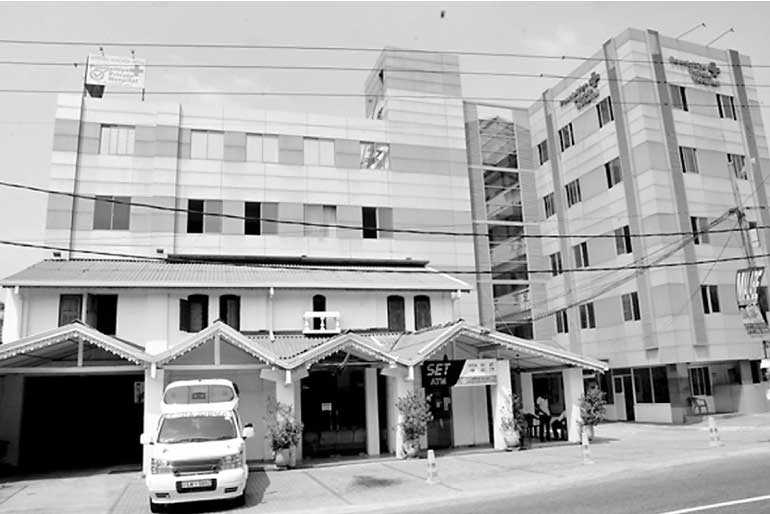 The premier private hospital in Sri Lanka, Pannipitiya Private Hospital has modernised its Dialysis Unit enabling more patients to receive dialysis treatment.

Therefore renal patients could obtain dialysis treatment for a price unparallel to other hospitals under the supervision of specialist doctors and the care of experienced staff, Chairman and Managing Director Dr. Ananda Kuruppuarachchi said.

"Today, renal diseases have become common among Sri Lankan people. Blood dialysis is a vital necessity to save the lives of patients with kidney failure. Recognising the significance of this, we have taken measures to modernise the dialysis unit and add more dialysis units to the unit. Now we are capable of conducting dialysis to six patients simultaneously. We are well aware that some patients find it is difficult to afford such treatment. That is why we have decided to offer dialysis treatment for such a minimum possible rate offered by a private hospital in Sri Lanka. By offering dialysis treatment for such a concessionary rate the hospital receives no profit. Therefore this could also be considered as another corporate social responsibility exercise of Pannipitiya Private Hospital," Dr. Kuruppuarachchi further added.

For more information the hotlines 0112840065 and 0115886500 are open to the public.

In addition Pannipitiya Private Hospital has also introduced several high tech health medical tests to the public. Health checks for those over 40 years, tests for heart, diabetic check tests, medical tests for senior citizens, premarital tests, tests for joint pains and swellings in joints and teen checks are some of the new innovations offered to patients..

Pannipitiya Private Hospital is the first hospital to obtain ISO 9001-2008 certification for all functions in the hospital and the OHSAS 18001-2007 international certification for security of the hospital staff and has also received several local and international accolades to its name.

Pannipitiya Private Hospital is also renowned for introducing hi-tech tests such as 5D ultra sound and other hi-tech medical tests for the first time to Sri Lanka.