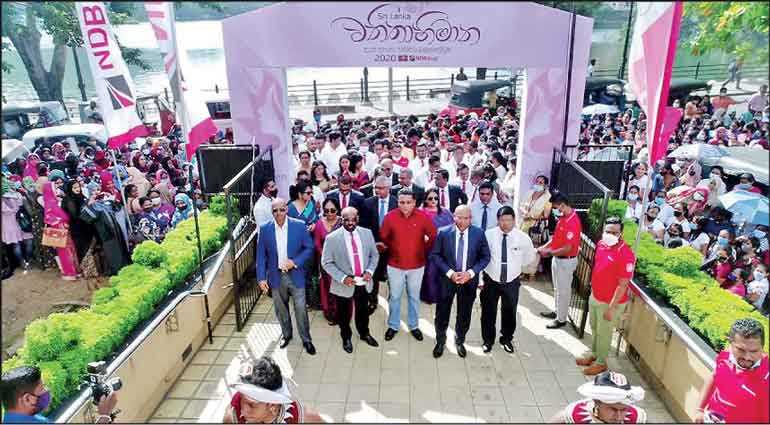 Central Province Women's Day celebration
Over 2,000 participants from the Central Hills took part in the first-ever 'Sri Lanka Vanithabhimana' clarion call at Kandy City Centre (KCC).

Accordingly, the special women's day program organised by NDB and Sirasa News 1st conducted provincial Women's Day workshops for different areas such as cookery, beautician, yoga training, health clinics, mobile banking and financial/monetary services, legal aid services, advice for self-employment, training for youth leadership and entrepreneurial training.

During this first-ever Women's Day workshop, eight winners were awarded certificates from each category. Accordingly, the winners were J.M.S. Manjula Kulathunga – Matale from Entrepreneur (Micro), S.M.P.W. Shiromi Pathirana – Galewela from Entrepreneur (Small), Susanthi Kumari Kapuge – Nuwara Eliya from Entrepreneur (Upcoming), H.L. Kaveesha Rukmali Gunathilaka – Rupaha from Young Leader, V.J. Nilupuli Indiketiye Hewage – Kundasale from Environmental Management, I.A. Gayali Linoka Marasinghe – Handawalapitiya Social Service, P.G.H.C. Madushanika – Galagedara from Sports and M.A.A. Niroshani Rathnayaka – Nuwara Eliya from Education categories.

Over 50 stalls were located at the premises to support female entrepreneurs in the region. The Central Hills Women's Day program concluded with a musical show for all participants. Other 'Sri Lanka Vanithabhimana' ladies who took part in the workshops were also presented with a certificate of participation.

One main objective of this program is to get women to participate in the modern marketplace and to encourage and facilitate their entry to it. It will also take a step towards appreciating and feting those women who at present actively contribute to the economy and society.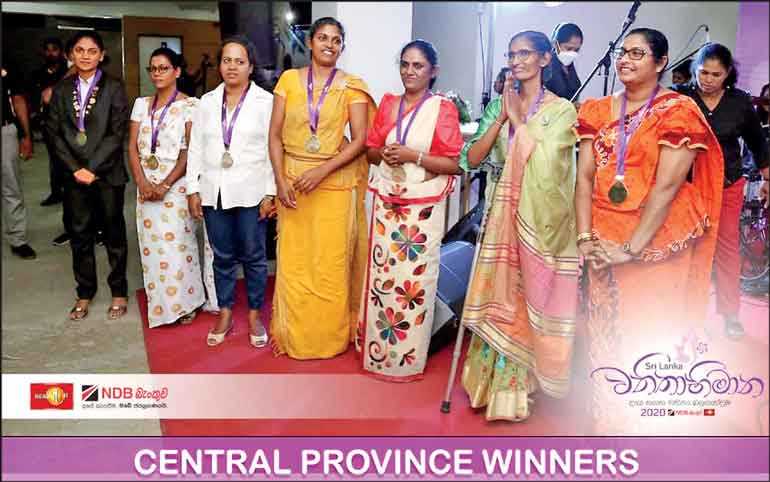 The call for applications to enter the 'Sri Lanka Vanithabhimana' provincial competitions commenced in July. The overall assessment process was a massive undertaking that started at the nine provinces and reached the national level.

This Women's Day program will continue till December, in several stages, covering all provinces. Further, all those who win in the aforementioned eight categories will be provided the opportunity to participate at the Vanithabhimana award/prize giving ceremony held at the final stage as representatives of their respective provinces.

The bank, which is the fourth largest listed bank in Sri Lanka, is one of the fastest growing banks, having had a cumulative average growth rate (CAGR) in advances by 21% and in deposits by 25% in the last four years. The only financial service conglomerate in Sri Lanka, NDB Group is uniquely positioned towards assisting the growth and development of the Sri Lankan capital market provide its customers seamless access to the product and service offerings of all its group companies.