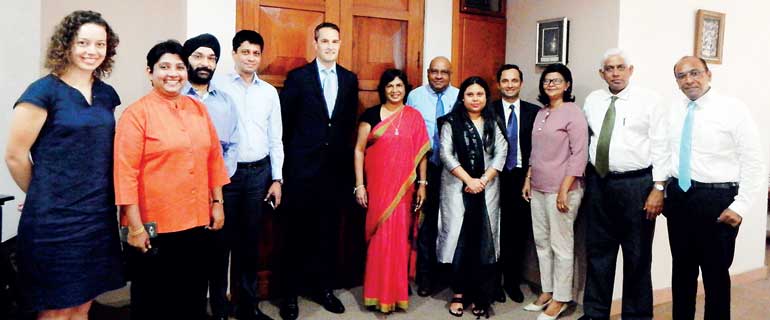 Consul General and Trade Commissioner for New Zealand Trade and Enterprise, Ralph Hays along with a team from Mumbai paid a courtesy call on the CEO of the Chamber and the Ex-Co of SLANZBC.

The visit was mainly focused on a forthcoming New Zealand trade delegation that is to visit Sri Lanka this year. Hays and his team expressed that Sri Lankan enterprise is being viewed as an attraction and a compelling investment opportunity, particularly in augmenting the global supply chain. Following the Sri Lanka-Singapore FTA, enthusiasm for opportunities to invest in the Sri Lankan Market has sparked amongst New Zealand companies in Singapore, and even across India and the Middle East.

The trade mission is set to take place in April and will provide Sri Lankan businesses the opportunity to participate in B2B meetings and forge business partnerships with New Zealand delegates. Currently 15 New Zealand companies have signed up for the trade mission with keen prospects of entering the Sri Lankan market. Amongst the products that delegates seek to promote in Sri Lanka are Information Technology, infrastructure, manufacturing, healthcare, and food and beverage.

With more delegates expected to come aboard the trade mission, the promotion of more products is anticipated. This being the third consecutive trade delegation from New Zealand speaks of its market success. For further enquiries email cherryl@chamber.lk.