Prof. P.D. Nimal, assumed duties as the Dean of the Faculty of Management Studies and Commerce (FMSC), University of Sri Jayewardenepura (USJ), last week.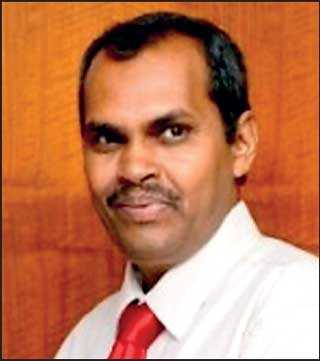 Prof. P.D. Nimal


Prior to his appointment as Dean, Prof. Nimal was the Head of the Department of Finance at the USJ. Having graduated with a B.Sc. Special (Business Administration) with a First Class, from the USJ, he obtained two MBA degrees, one from the Postgraduate Institute of Management of the USJ and another from Shiga University, Japan. He obtained his PhD from Shiga University, Japan, in 2006. Prof. Nimal is an old boy of Piliyandala Central College.

He has authored numerous publications in specialised fields in the discipline of Finance. Additionally he holds many consultancies such as, Member of the Index Governance Committee of the Colombo Stock Exchange from 2017, Consultant for the curriculum revision for 2020 for the Association of Accounting Technicians (AAT) of Sri Lanka, and Member of the committee that contributed to design the corporate plan for the Institute of Chemistry in Sri Lanka (TRCSL) for 2016-2021. Moreover, Prof. Nimal serves as visiting lecturer at the University of Colombo, University of Moratuwa, University of Kelaniya, and the Rajarata University.