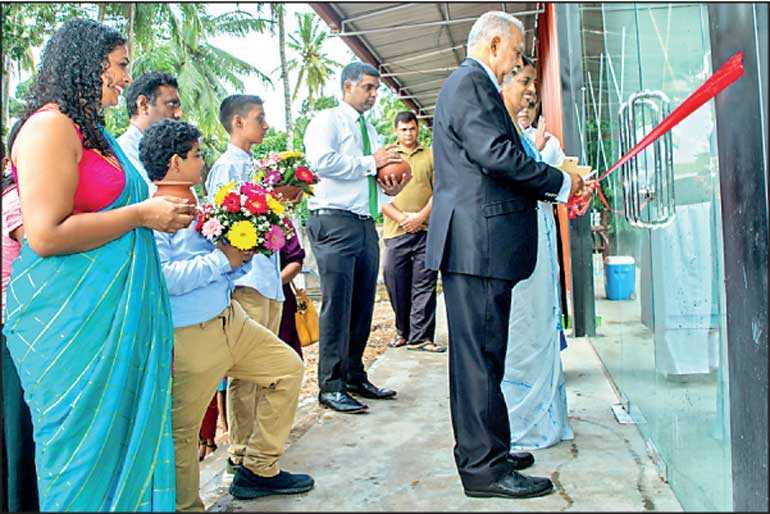 The new factory for Amami brand products (www.hotelsupplies.lk) in Kadawatha was recently declared open by Ranil de Silva, the first Sri Lankan to manufacture and supply amenity kits for tourist hotel services.

Ranil de Silva, a distinguished businessman, is the first Sri Lankan to introduce the essential amenity kit product for tourist hotels to Sri Lanka. Amami first commenced manufacturing air freshener blocks for Lanka Oberoi Hotel in the 1980s and now manufactures air freshener, hair shampoo, shower gel, toothpaste, glycerine soap, general purpose cleaner, dishwashing liquid, detergents, COVID-19 protection liquid, sanitiser, hand wash, spraynitiser, COVID-19 protection products and Ayurvedic natural herbal products

Today, having had a long and arduous journey as an entrepreneur, he is experiencing the sweet taste of success. His Amami products (0777576639) have received a great response from tourists and are offered to many of Sri Lanka's leading hotels such as Jetwing, Ramada and Galle Face. All these products are 100% manufactured locally using local raw materials and the factory employs over 50 people.

"The arrival of cheap substandard products from China has become a threat to our business today. We do not want to be a company that sells inferior goods at a low price. We use only high quality local raw materials and labour for all products to prevent our country's revenue from going abroad. If the Government takes steps to prevent imports of substandard products, it will strengthen local businesses. We are ready to introduce a number of Ayurvedic products to the market in the future," Ranil de

Silva said.