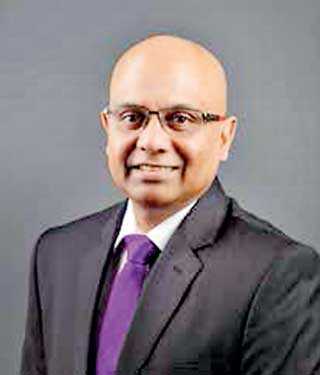 Murali Prakash
---
Top professional Murali Prakash has announced the resignation from the Ambeon Group from 31 January.
He will step down as the Group Managing Director and CEO of Ambeon Holdings PLC and Ambeon Capital PLC. He also held directorships in several Group companies listed and unlisted.

He counts over 35 years of experience handling key management positions in the areas of general management, strategic restructuring, investments/credit management, manufacturing, marketing/sales and business consultancy.

Some of his previous roles include serving as the Group Managing Director/Chief Executive Officer of Browns Group of Companies, a public quoted conglomerate involved in trading, manufacturing, finance, leisure, plantations, healthcare and strategic investments.

He was also formerly the Sales Director of Singer (Sri Lanka) PLC and served on the Boards of Singer (Sri Lanka) PLC, Singer Finance (Lanka) PLC, and Singer Industries (Ceylon) PLC.

Prakash holds an MBA from University of Southern Queensland and is also a Certified Professional Marketer (Asia Pacific) and a Certified Management Accountant (Aus.). He also holds an Executive Diploma in Business Administration from the University of Colombo and is an Alumnus of the National University of Singapore and the Asian Institute of Management, Manila. He is also a Fellow Member of the Chartered Management Institute (London) and Certified Professional Managers, Sri Lanka.