St. Sebastian Group of Companies, Moratuwa Managing Director Dr. Harsha Fernando has established a chemical treatment pressure plant to further improve and widen the company's operations in increasing the shelf life of wood.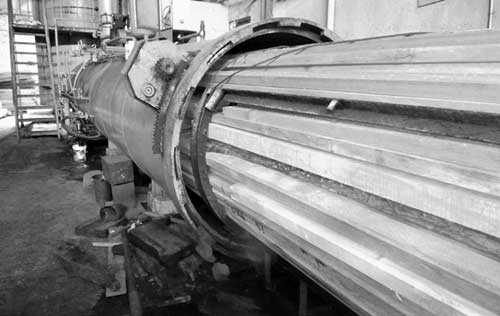 The factory located at No. 679/2, Old Galle Road, Horethuduwa, Moratuwa has established this chemical treatment pressure plant to conduct the pressure impregnation method of wood treatment. Any type of wood can be rid of termites, insects and fungi and last a lifetime through this treatment.

The machine can handle up to 5,000 square foot pieces of timber and it is chemically treated for about four hours. In this process, a 15,000l chemical mix of boron, boric acid, anti-borer and anti-blue in vapour form is injected into the wood, under a pressure of 15 bars.

This chemical mix gets settled in the wood and destroys all insects that attack wood. Later on, even if the insects' eggs are hatched; the larvae would consume the chemical mixture and be killed. This chemical mixture thus would greatly help in killing all insects and fungi within the wood, preventing the wood from perishing thus protecting it over a lifetime.

Wood types like rubber, mahogany, hora, liyan, grandis, alstonia, naaimbul, dawata, paaramara and sooriyamara can be treated thus and preserved for a long period of time. Wood treated in this manner can be used without fear to build doors, windows, louvers, roofs, and home furniture. Visit Sebastian Saw Mill and Timber Depot in Moratuwa and get your wood treated to ensure it is strong and long-lasting.