---
Former Development Strategies and International Trade Minister Malik Samarawickrama has in writing commended his officials' team for their exceptional performance and contribution to enhancing exports and investments during his tenure.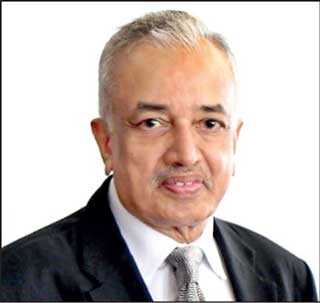 Former Development Strategies and International Trade Minister Malik Samarawickrama


In a personal letter to the Secretary, Advisors (Mangala Yapa and Anushka Wijesinha) and all the Board members and Directors General of the Board of Investment and the Export Development Board, Samarawickrama had expressed appreciation the exceptional performance and achievements amidst many challenges.

Some of the achievements listed in his letter were as follows:

1. Sri Lanka's export of goods and services increased by over 50% to $ 17 b. The apparel sector, which has always been close to my heart, reached a milestone of $ 5 b in annual exports and along with fisheries, benefitted tremendously from our success in restoring the EU GSP plus concession. Further, trade agreements were initiated to facilitate market access with our largest trading partners.

2. We received FDI totalling $ 5.6 b, which amounts to almost a third of the FDI received during the previous 40 years. Furthermore, the value of projects approved by the BOI during this period amounted to $ 36.4 b, which will generate 94,000 jobs.

3. Together with the EDB, we championed the National Export Strategy with six focus sectors; IT, Spices & Concentrates, Boating Building Industry, Wellness Tourism, Processed Food & Beverages and Electrical & Electronic components and four Trade Support Functions; Trade Information & Promotion, National Quality Infrastructure, Innovation and R&D and Logistics. We signed the Free Trade Agreement with Singapore giving a signal to the world that Sri Lanka is ready to engage in global value chains and production sharing networks. We enacted FTA supporting legislation such as the anti-dumping laws. We also launched the innovation and entrepreneurship strategy to develop the SME technology sector and our future growth engine. After over a decade the BOI added its first new export processing zones such as at Bingiriya, with a focus on heavy and light engineering related manufacturing.

4. I am particularly proud to note that we were able to appoint the first-ever female Chairperson and Director General, for EDB and BOI respectively. Both esteemed institutions continue to perform well and have strengthened their foundations for further success. We also received unprecedented support from senior business leaders, young professionals and other Governmental institutions.

"Thanks to a free and fair election we have had a peaceful transition to a new government. We love our country and we must continue to work hard and demonstrate our commitment to support our government and its leaders to uphold all that we believe in," the former Minister Samarawickrama said in his letter.