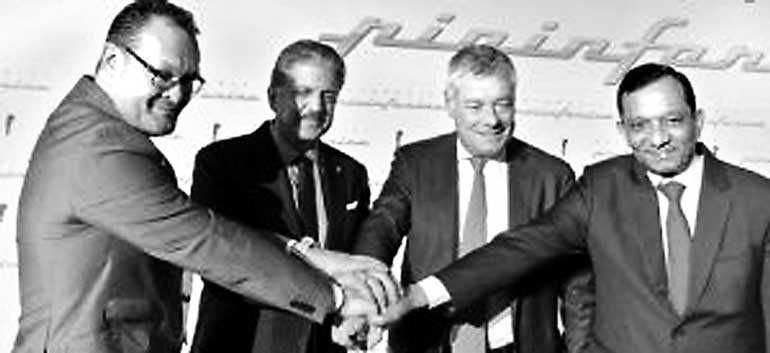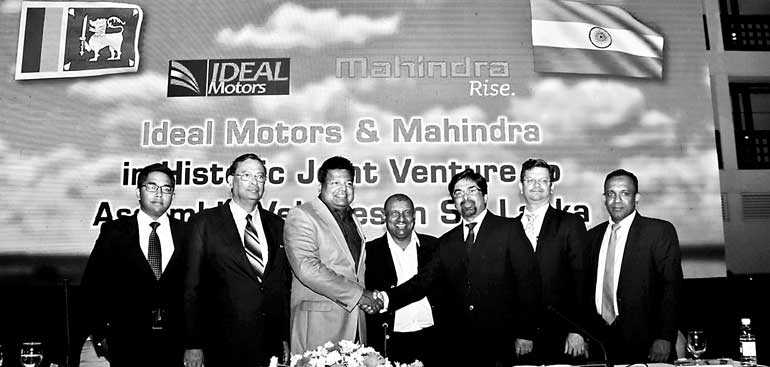 The fast evolving EV landscape is witnessing new breakthroughs, new products, new techs being tested and deployed at a rapid pace. These are the best times for innovators to thrive and survive. Entry barriers were never this low and porous. The EV world is fast developing and the sky's the limit!

Till a few years back, Mahindra was just a tractor and MUV maker in India. The average American would have still lived with the same perception, if Mahindra Automotive North America (MANA) hadn't come up last November. MANA is the first investment in an automotive manufacturing plant in Detroit in the last quarter century. It's akin to Silicon Valley not getting a single new Tech Lab or Dev Center for that long!

Last month, the world woke up to a press release from Rome, Italy. It declared Mahindra's entry into the exciting and niche space of Electric Hypercars; the new identity for the electric Hypercars being Automobili Pininfarina.

In 2015, Mahindra acquired the legendary 88 year old Italian design house Pininfarina. It surely was the wakeup call for the west, as a supposed tractor and MUV making company bought the house which designs Ferraris, Maseratis and Alfa Romeos.

Coming back to Mahindra's Electric Hypercars, these Bugatti Chiron Challengers shall have the badging of Pininfarina, the unfulfilled wish of the Pininfarina patriarch and founder Battista "Pinin" Farina.

"This development is anything but sudden. It's an exceptional master plan being executed with craft, experience and acumen. It has the speed of a garage startup and the business prowess of an established Business Tycoon."

The journey from Tractor and Jeeps to Hypercars

Reva goes to

Mahindra's Cart

Mahindra's focused EV journey began the inorganic way when they acquired the Reva Electric Car Company from the Maini family in 2010. The Mainis handed over the Reva after working tirelessly on it for 10 years.

Formula E

In 2014, Mahindra racing ventured into Formula E racing as a founding member, the only team from India. As the MRF Tyres Ad punchline used to go, 20 years back, "The Tyres we race are the Tyres you Buy". This seems to be the mantra of Mahindra R&D too. There can't be a better place than the race track to exponentially enhance your competitiveness, skill and tech. All these eventually power the Product, Consumer and the Bottomline!

Mahindra had acquired Pininfarina in 2015 for $ 28 million. It was a modest sum, not too big but created Big Waves. Last year Mahindra spent 4.5 times that sum to acquire a tractor company in Turkey. No Big News! No Hype! Pure Business!


Vision sketch

codenamed PF Zero

A casual browse over the unofficial official leaked specs of these planned Hypercars leave you stunned. Power capabilities of 2000 BHP, weight under 2,000 kg, boasting an acceleration of 0 to 100 kmph under 2 secs and top speed over 400 kmph. Hold your horses or motors as the best is yet to come, all this with a fantastic range of 500 KM. The units being made could be as low as 20 or upto 100, priced under Euro 2 million, for the Uber Rich. However it's just a matter of time when these techs head straight to the mass segment. Gesture controlled Stereo was just in the BMW 7 series till a few months back and now even the Toyota Yaris has it!

Business houses like Mahindra are based on strong pillars of commerce, ethics and philanthropy. Having varied business interests across 100 countries, consistent annual profit running in billions of dollars, year after year, they are any investor's dream come true. Powered by the entrepreneurial spirit of their most dynamic and humble chairman Anand Mahindra and a great Leadership team, they seem to be personifying their Corporate Slogan of 'Rise'.

Their presence across IT, Tech, Automotive, Power, Cleantech, gives them acumen, experience and wings to go seamless across the world. Producing electricity from Solar, Bio energy, using to run vehicles made by them which are globally competitive in design and performance, financed and insured by them, using IOT tech done by their own IT Firm; and all this while having the consumer right in the centre which gets the balance sheets in their favourite colour, black !

In April this year Mahindra & Mahindra entered into a joint venture with Ideal Motors Ltd., a fully owned subsidiary of the Ideal Group, to assembly automotive vehicles in Sri Lanka.

Mahindra holds a 35% stake in the JV, while Ideal Motors will have a 65% stake. Ideal Motors has been a trusted Mahindra distributor for the last nine years, and with this joint venture Mahindra will strengthen its presence in the country. The plant will be developed over the next one year under the expertise of the Mahindra team, and will incorporate global technologies. "Sri Lanka is one of Mahindra's top three export markets and the new facility will not only contribute to human capital development, but will also enable collective development of local automotive components manufacturers to international standards under the global expertise of Mahindra. This is a leap forward for the Industry, adding value to the meaning of 'Made in Sri Lanka' and opening broader opportunities for national growth," said Ideal Motors Founder Chairman Nalin Welgama.

"In the national budget proposals for the year 2018, the Sri Lankan Government has taken positive steps to promote the Electric Car segment, discouraging IC engines (Internal Combustion Engines) which are running on fossil fuels. This definitely is a positive initiative to direct the country towards the "Green concept" and a commendable initiative taken by the policy makers despite the expected high friction from local auto importers who are largely dependent on IC engine automobiles. It is of high importance to drive this initiative towards sustainable technology establishment, ensuring long term goals of shifting the entire county's transportation to Green Automobiles by the year 2040. The Government has already given the signal that all Government owned vehicle fleets will be shifting to full electric or Hybrid systems by the year 2025. Hence our alliance with Mahindra & Mahindra who are being recognised as the leading EV manufacturer today is of enormous importance and significance to Sri Lanka and all of us at Ideal Motors are proud to be part of this revolution," said Welgama.