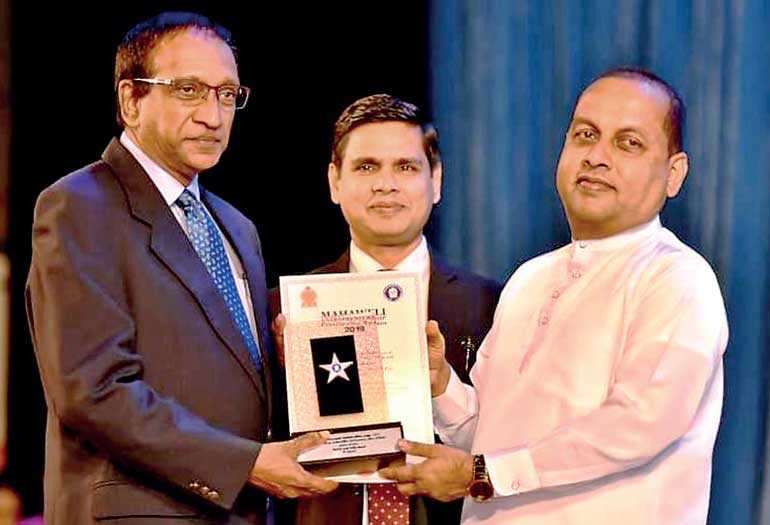 Mahaweli Coconut Plantations PLC was the triumphant winner receiving the second place award for the Best Mahaweli Entrepreneur in the Agriculture Sector, large category at the inaugural Mahaweli Entrepreneurs Presidential Awards Ceremony 2019 which was held on a grand scale, under the patronage of President Maithripala Sirisena at the BMICH recently.
The company has planted coconut in 1350 acres in Aralaganvila in Polonnaruwa district in Mahaweli System B. Mahaweli Coconut Plantations PLC is the first coconut plantation to be listed on the Colombo Stock Exchange. The growing of coconut commenced in 1999 and the company supplies coconut to local firms involved in producing coconut based products for export.

Commenting on receiving this award, MCPL Managing Director Felix Fernandopulle said: "In Sri Lanka today coconut requirement per year amounts to 3900 million, while the annual crop as low as 2500 million. To meet this need, the Mahaweli Coconut Plantations is pursuing every effort. For a coconut plant to grow, the right amount of sun and water is vital. There is a salient need for coconut plantations to be nurtured beyond the Coconut Triangle in Sri Lanka. This is mainly due to vast coconut plantation areas being cleared for construction and housing purposes and individuals involved in coconut plantations moving away from the plantations. We understand the growing local and export demand for coconuts and it is our aim to undertake and ensure that we contribute towards supply of coconut to meet these requirements. We firmly believe that our hard work has been recognized and the award is testament to our dedication and efforts."

In addition to coconut plantations, the company is also engaged in growing other produce such as ginger, cinnamon and betel in addition to providing employment to many individuals.