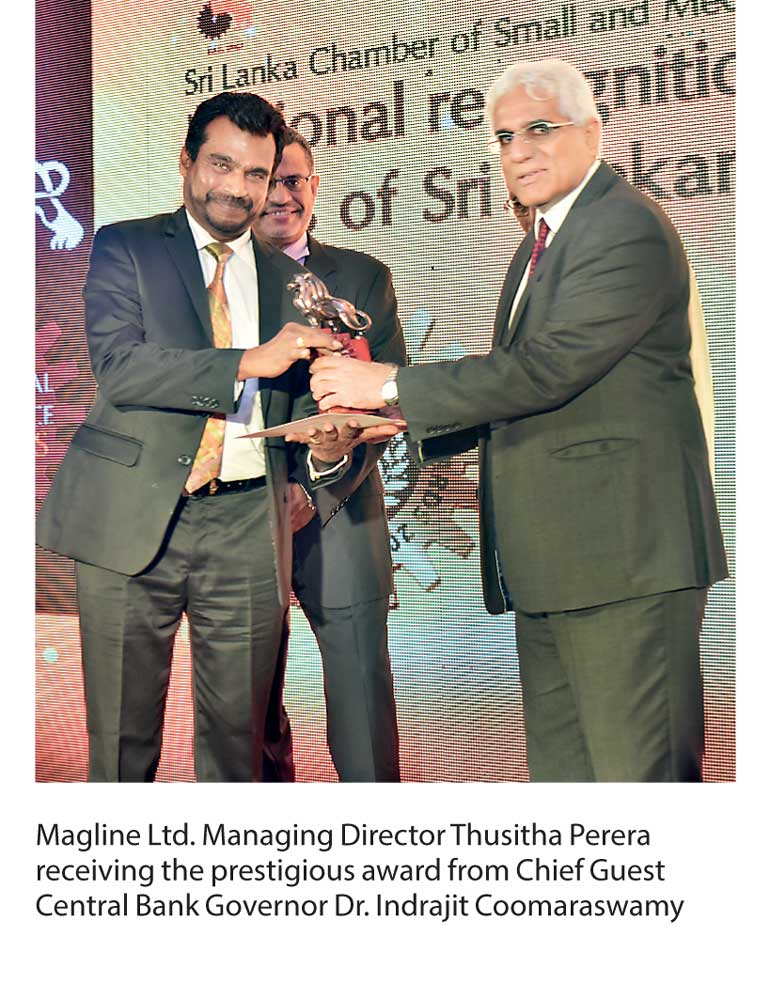 Magline Switch Boards, a leading company engaged in low voltage power distribution panels, won the national platinum award at the recently concluded award ceremony organised by Sri Lanka Chamber of Small and Medium Industries held at Hotel Ramada Colombo.

Central Bank Governor Dr. Indrajit Coomaraswamy graced the occasion as the Chief Guest. Apart from this platinum award the company bagged the Medium Scale Bronze Award and Western Province Award.

Magline started its operations in 1987 and it has expanded significantly, serving customers throughout the Asia Pacific region. It has been in business for over 30 years and has a competent workforce of over 100.

Today Magline Switchboards Ltd. is one of the leading electrical engineering companies which relies on local engineering expertise, successfully competing against international competitors with a larger corporate clientele built up over the years through professional service and quality. Its main clients are the Ceylon Electricity Board, Hilton Colombo Ltd. and Maga Engineering Ltd.

Magline Switchboards Ltd. is the leading manufacturer of low voltage power distribution panels, sub distribution panels, cable management systems and server rack systems for industrial and domestic applications in Sri Lanka. It has its own design and manufacturing capability in-house which gives it flexibility in providing customers with a complete solution as per their requirements. Magline products are manufactured according to international standards.