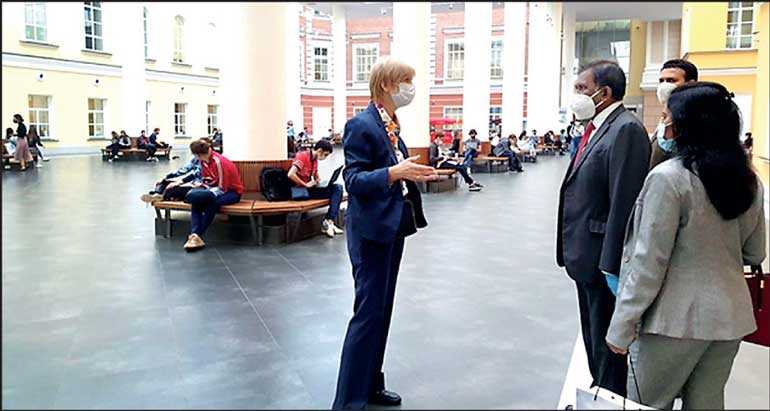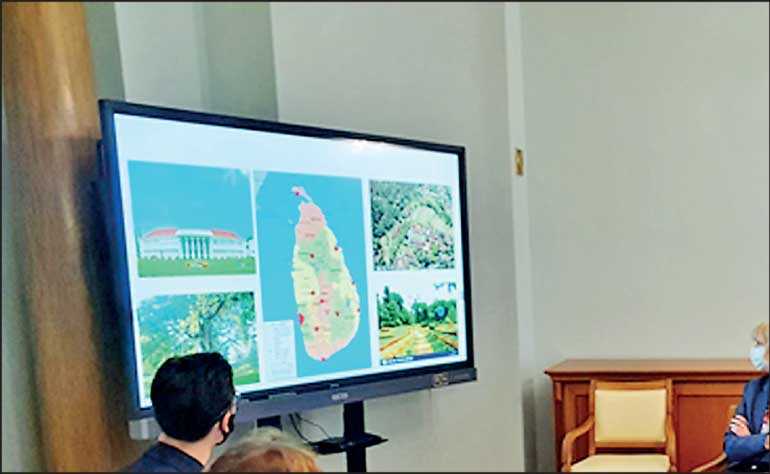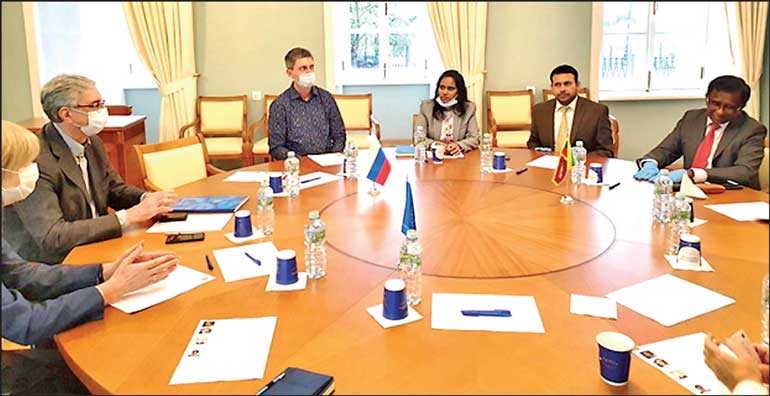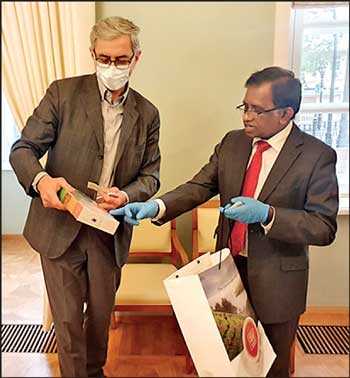 Sri Lanka's Ambassador to Russia Prof. M. D. Lamawansa on 8 September held a meeting with Vice Rector Ivan Prostakov of the Higher School of Economics University (HSE University), one of the most prestigious higher educational institutions in the Russian Federation.

The Embassy delegation included Deputy Head of Mission Mohamed Anas, Second Secretary (Political) Nirosha Herath, Personal Assistant to Ambassador Olessya Romanova and Culture Promotion Assistant Yulia Builova.

To introduce the delegates to the University Marina Batalina, Head of the Office for International Cooperation, gave a tour to the delegates around the modern campus of the University, as well the historical part of the building.

During the meeting the parties discussed a large number of possibilities for cooperation: educational, scientific and cultural. Cooperation in the following spheres is to be developed: establishment of joint programmes, student and academic exchange, joint researches, studies of languages (Sinhala, Russian, Pali), studies of Buddhism and archaeology. Both parties assured that this meeting will be a first step to fruitful cooperation between Sri Lanka and the university.