---
The APEC Inclusive Growth and Development Caucus is led by Foundations for Development Corporation (FDC) under the auspices of the APEC private sector arm, the APEC Business Advisory Council (ABAC).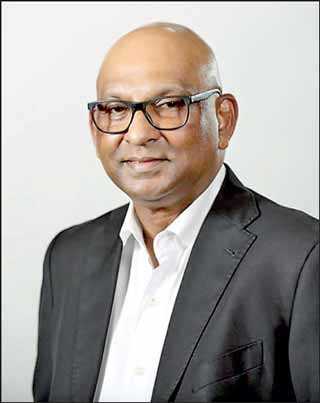 Lanka Impact Investing

Network (LIIN) Chairman

Chandula Abeywickrema


Chandula Abeywickrema, Founder and Chairman of LIIN, believes by joining APEC – IGD, LIIN proposes to make a significant contribution to the advancement of enabling and inclusive policy and regulation across the APEC economies, and by extension, all economies for whom inclusive growth is a priority and role of impact investing in Asia.

Lanka Impact Investing Network (LIIN) is the first private equity impact fund and the network that pioneers in creating a social entrepreneur eco system and impact investing landscape in Sri Lanka. LIIN pioneered and innovated the hosting of the first-ever TV reality show Ath Pavura in partnership with Social Enterprise Lanka which currently the best rated business program.

The IGD Caucus was formed to provide support for APEC's Financial Inclusion program which is a policy initiative of the APEC Finance Ministers' Process. Members of the Caucus play a lead role in identifying priority issues and participating in high-level dialogue with senior policy makers and regulators in support of inclusive growth and development. More detailed information about the APEC IGD Caucus, including the specific commitments members of the Caucus are asked to make and a summary of the 2019 work plan, are attached as appendices to this invitation.

Abeywickrema will be in Tokyo from 4-5 September to take the lead role in the Asia-Pacific Financial Inclusion Forum. APEC Financial Inclusion Forum is a multilateral policy initiative of the APEC Finance Ministers' Process, housed within the APEC Business Advisory Council (ABAC) and entrusted to FDC since the Forum's inception in 2010.

Now in its ninth year, the Forum provides a unique platform for senior government officials, policymakers and industry experts to formulate policy recommendation relevant to achieving inclusive growth and development outcomes, delivering the objectives of the relevant Sustainable Development Goals, and increasing the economic and financial inclusion targets for the APEC economies, and by extension to all economies for whom these issues are vital priorities.