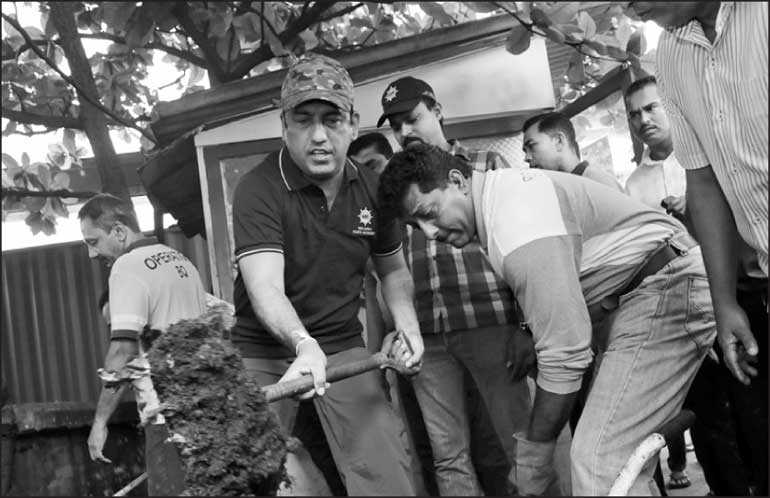 Minister of Roads and Highways, Ports and Shipping Johnston Fernando yesterday instructed SLPA officials to maintain a healthy surrounding free of waste and debris during the 'Shramadana' program at the Colombo Port with the assistance of Port employees.

The Shramadana program was launched aligning with the concept of creating a waste-free and clean environment, led by President Gotabaya Rajapaksa.

During the program, the Minister observed that several places on the port premises contain heaps of garbage and debris. It was not possible to remove large heaps through a Shramadana program.

Hence the Minister advised to deploy a sufficient amount of workers to clean the remaining waste heaps and to maintain the daily cleaning process. The Minister also instructed to appoint a group of officers to supervise the process. Furthermore, he directed officials to clean several places which were at risk of being dengue mosquito breeding grounds.