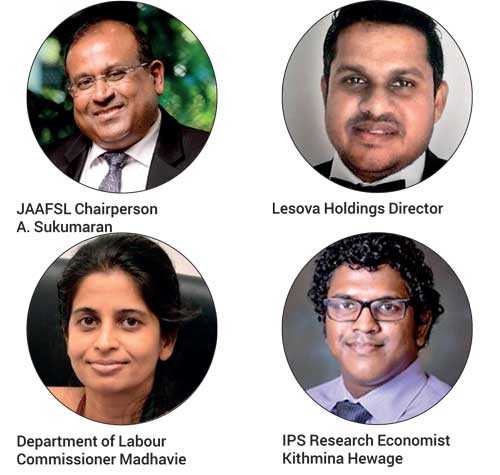 The Institute of Policy Studies of Sri Lanka (IPS) will host a virtual panel discussion on the 'Recovery of Sri Lanka's apparel sector from the COVID-19 crisis' on Tuesday, 2 February from 2:30-3:30 p.m.

The panel will feature: Joint Apparel Association Forum Sri Lanka (JAAFSL) Chairperson A. Sukumaran, Department of Labour Commissioner Madhavie Gunawardena, and Lesova Holdings Ltd. Director Malith Jayasinghe.

IPS Research Economist Kithmina Hewage will moderate the panel discussion.

The COVID-19 outbreak is severely disrupting global apparel value chains, leading to reduction in exports, under-utilisation of production capacity, wage cuts, and partial laying-off of workers. As a part of IPS' research examining the economy-wide impacts of the ongoing pandemic, they are undertaking a study on the 'Impact of COVID-19 on the Apparel Sector'.

This webinar will focus on the medium-term challenges faced by the apparel industry arising from the pandemic, and assess whether a value-chain based solution led by brands/retailers and sourcing countries is a possible way out of the current crisis.

The event will be live-streamed on the IPS Facebook Page from 2:15 p.m. onwards. Questions will be taken through the Facebook chat-box.

They welcome all those interested in the 'Recovery of Sri Lanka's apparel sector from the COVID-19 crisis' to join the conversation.