Chairman and Managing Director Dr. Lasantha Malavige in an interview with the Daily FT speaks on how Lassana Flora re-invented and re-engineered the company from a florist to leading the e-commerce industry of Sri Lanka during a global pandemic
---
Q: Tell us a little bit about Lassana Flora before COVID-19.

Lassana Flora started off as a wedding florist and subsequently ventured into the retail flower business. Over the years, we've grown both vertically and horizontally, becoming the largest flower grower in the country, while expanding our portfolio to include online gifts such as cakes and chocolates which complement floral gifts. Before COVID-19 we were a dynamic team, passionate about setting trends and standards in floral and gifting services in the country.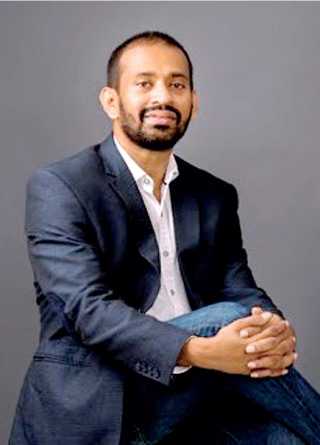 Lassana Flora Chairman and Managing Director Dr. Lasantha Malavige
---


Q: What prompted your expansion into essential services?

We dove head-first into essential services because we saw a critical community need – the move was a way of fulfilling a social obligation as opposed to it being a strategic business expansion. When the COVID-19 crisis hit Sri Lanka, everyone was suddenly faced with the inability to access essential items. We realised we had the infrastructure and capabilities that could be adapted to deliver essential items, so we immediately started transforming our entire supply chain to handle fresh produce and groceries. We made necessary changes in our web portal to accommodate essentials. We made these adjustments at a remarkable speed, becoming fully operational in just two days. We were the only online vegetable and essentials supplier for the first couple of weeks during the lockdown period.


Q: How did you manipulate your resources to fit the market demand?

It was a volatile situation that was constantly evolving, making re-invention and re-engineering critical on a daily basis. We swiftly changed the website to accommodate essentials. Where logistics were concerned, we used our fleet of freezer trucks to purchase fresh produce directly from the growers, so our freezer trucks would travel to all parts of the country to transport farmers' produce back to Colombo. We also cleared and started utilising our cool room facilities for storage, sorting, and packing.

Our people were exceptional; though the number of staff allowed to report to work was limited, those who could make it, rose remarkably to the situation. Some of those who could not physically be at work contributed remotely from home in roles such as call centre operations and many other supportive services. Everyone was multi-tasking and evolving beyond all expectations to navigate the challenges we faced.


Q: What are some challenges you faced with the reinvention of the brand?

Inability to cope with the demand was our biggest challenge, we had to limit the number of orders for a day which led to lengthy queues awaiting their delivery. Not being in a position to help all those who were in need was really distressing. Essential items were a completely new business to us, so at the initial stages of our operations, sourcing was the next biggest challenge. Added to that, our limited staff was working a gruelling 18-20 hours on a daily basis, which was exhausting. We also faced the impact of the general confusion over curfew regulations, where trying to obtain curfew permits led to delivery delays and compromised the quality of some produce.

Safety was a large concern for me throughout because I knew I was putting my staff at risk every day. We developed strict internal guidelines and standards of hygiene throughout our entire process, very much ahead of such national guidelines being issued. Then we had technical issues arising from the huge volumes our ecommerce platform was suddenly handling. We created bundle packages to reduce time spent on the site, and improve efficiency of order fulfilment.

Customer satisfaction was the one thing that concerned me the most. On a regular day, our customer complaints wouldn't exceed 0.25%, that is, 2.5 complaints per 1000 orders, however this shot up to 5% during lockdown. We found this quite distressing but it made us respond faster with better solutions. We streamlined our processes and ensured that we pay attention even to the smallest detail.


Q: How did you ensure that customer satisfaction was at its highest?

Lassana's vision from the beginning has been to set standards in service delivery. However, we could not deliver the standards we wanted consistently during the initial stages of essential delivery. We had to face both internal and external challenges. When it comes to ordering fresh produce online, our customers trusted us completely and we took that trust very seriously. One of our priorities was implementing quality control centres; overnight, we turned our Event Managers into Heads of Quality Control. One of our policies was that regardless of whether it's a personal preference, any customer who was dissatisfied with our products would receive a replacement or a refund as soon as possible. With each mistake, we fine-tuned and improved our service which helped us to regain our target of maintaining complaints below 0.25%.


Q: What are some steps towards sustainability that Lassana has adapted?

We don't use plastic at all in our fresh produce delivery, only paper bags and cardboard boxes. Our in-house agri-experts worked on policies and protocols to ensure responsible post-harvest management. One of the biggest problems Sri Lanka faces is our post-harvest wastage where 30-40% of fruits and vegetables are damaged along the supply chain. We have been able to bring down this loss to less than 10%. We have also taken this initiative one step further, by educating growers on how to minimise post-harvest losses and how to improve the quality of produce, minimising fertiliser and other chemicals.


Q: How can Sri Lankans continue to benefit from a service like this for the foreseeable future?

It's important to remember that the risk is not over. Consumers who have the opportunity to minimise visits to high-risk places that have high footfall should do so. By doing this, we are helping others too. Shopping online means you can stay home, take the time to research products, compare prices and options, and even make healthier choices. It is far more cost effective, time saving and reliable to shop online for fruits and vegetables.

At Lassana, we have ensured that our pricing policy remains below or on par with market prices. This was a decision taken to help our customers manage their expenses in these trying times. Our fine-tuned operational process of supplying directly from the grower to the household will guarantee freshness, highest hygienic condition and a price advantage.