---
The Hotel Association of Sri Lanka (THASL) yesterday in a statement condemned recent communal clashes and appealed for restrain by all whilst urging politicians to work together to achieve peace.
Following is the full statement issued by THASL Chairman Sanath Ukwatte:
The country is experiencing a very delicate and crucial time at this moment. The aftermath of the Easter Sunday bombing of Churches and Hotels saw the Tourism Industry declining to a record low.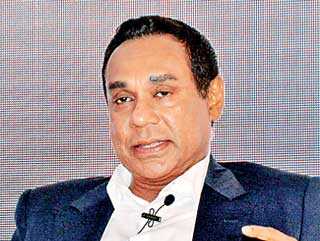 THASL President

Sanath Ukwatte


Since the end of the ethnic war in 2009, the Tourism Industry gradually increased and performed extremely well going from 500,000 visitors to 2.4 million visitors at the end of 2018 with record earnings of US$ 5 billion this year with a GDP contribution exceeding 6.6%.

However, all our dreams were destroyed with suicide bombers targeting tourists in 03 leading Hotels in Colombo. At the moment Hotels are running at 10% occupancy Islandwide, adversely affecting the livelihoods of 2 million people in the country.

For tourism to be successful consistently, political stability and a peaceful atmosphere are of paramount importance. Therefore, we vehemently condemn any kind of violence in the country, whether it be suicide attacks on the innocent or any type of ethnic violence which destroys lives and property.

Tourism is one of the most sensitive industries in the country, and even a slight disturbance can have a significant impact on our business.

At a time when the country and the industry are trying hard to come to terms with so many lives lost on the Easter Sunday attacks, any acts which will take us back to the dark era of our past is detrimental to the survival of our nation not just the industry.

From the standpoint of tourism, the richness and cultural diversity of our country is an equal attraction as the scenic beauty of the Island. Therefore, it is our duty to preserve and to protect this legacy.

Tourism is one of the largest industries in the world and it is the fastest growing industry for the past six decades. It has been one of the major industries that create employment, especially creating opportunities for youth and women. Tourism in Sri Lanka brings all communities together. Millions of tourists visit our country to experience our world renowned hospitality and warmth. They visit our country to experience how different cultures live in harmony and are amazed at how good our inter-ethnic relationships are.

Therefore, The Hotel Association of Sri Lanka condemn repeated clashes between the country's ethnic groups and appeal for calm.

We ask all political parties to come together and do their best to help us to overcome this tense situation. We have seen that events which unfolded during the last three weeks, have greatly undermined the unity and solidarity of our country.

Our industry is the first to suffer and we have suffered the most after the suicide attacks in Colombo, leaving a large number of families destitute.

The tourism industry has helped to build economies in regional and rural areas which in turn stimulates new business enterprises and in turn promotes a positive image of the country.

Income generated from tourism has helped every stratum of society from the fisherman, farmer, three-wheel driver, to the entertainer. Tourism has helped the national economy by way of enhanced foreign currency earnings and revenue generation through direct and indirect taxes. For tourism to flourish we need absolute peace.

We therefore call on all Sri Lankan's to rally around and condemn violence and help build a nation where all Sri Lankans can live together in harmony. This is especially a time not only for political parties but religious leaders and civil society to work towards a common goal in the larger interest of the country.