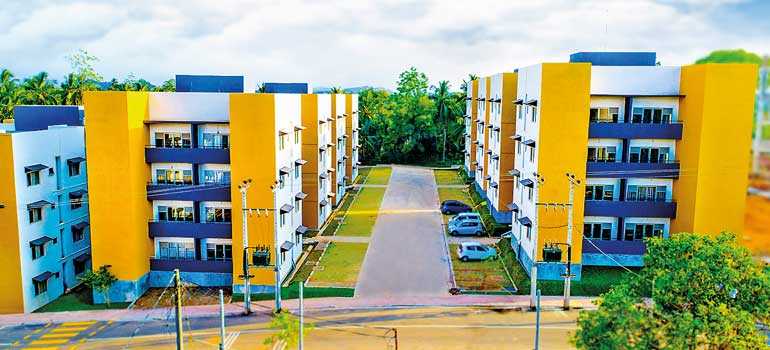 Home Lands Skyline establishes groundbreaking record, becomes first Sri Lankan developer to hand over 475 apartments in less than one week
A successful Public-Private Partnership (PPP) implemented between Home Lands Skyline and National Housing Development Authority, delivering 352 apartments in Athurugiriya
Under leadership and patronage of President Maithripala Sirisena and Prime Minister Ranil Wickremesinghe in providing higher quality housing for the middle income community; the project has been successfully completed under direction of Minister of Housing, Construction and Cultural Affairs Sajith Premadasa
Upon successful completion of construction, Green Valley Apartment Project in Athurugiriya is scheduled to be declared open today, 12 August.

Spanning over an eight-acre land between Athurugiriya and Homagama, the project is featuring spacious outdoors and landscaped gardens. Green Valley Apartments consists of 22 low-rise residential blocks climbing up to four levels, each accommodating four units of two-three bedroomed apartments. The entire project accommodates 352 residences in total.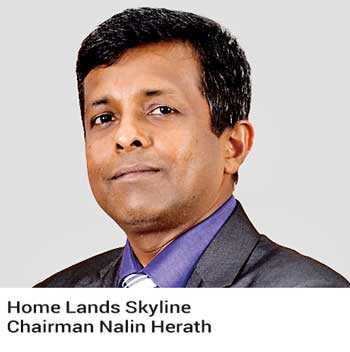 Two gymnasiums, two swimming pools, two club houses, jogging track, daycare centre, mini-market, medical centre, pharmacy, children's play area, condominium management office and two community halls are among the complete range of facilities provided on the Green Valley Apartment premises.

"In view of better serving Lankan middle income community, who constitute a major portion of working population of the country, Home Lands Skyline, entered in to a Public-Private Partnership (PPP) with National Housing Development Authority (NHDA) to develop Green Valley Apartment Project, a mega apartment development for the middle income families seeking residential solutions in suburban regions of Colombo," stated Nalin Herath, Chairman of Home Lands Skyline – the Designed and Built Partner of Green Valley.

"The project had been designed and constructed according to a very sensible blueprint. Keeping on a par with the well-established industry standards and assured construction quality, Green Valley Apartment Project had been successfully designed, developed and completed by Home Lands Skyline under close supervision of qualified engineering and technical staff," Herath further added.