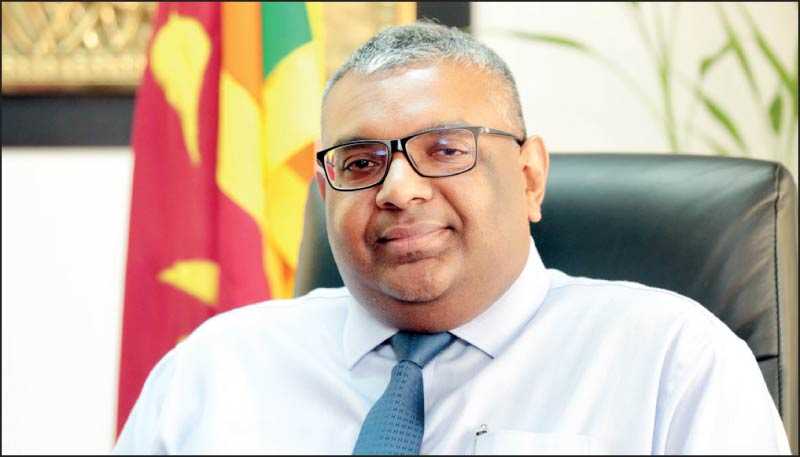 EDB Chairman Prabhash Subasinghe
---
Says higher exports will strengthen 2021-2023 medium-term program of poverty alleviation and economic revival
---
The Export Development Board (EDB) yesterday said it was pleased to see an export-focused budget, which will support strong export growth led by investment, value addition and maximising Sri Lankan natural resources.

"This is a pivotal change in Sri Lanka's growth strategy, which will be led by the exporters," the EDB said.

Following is the list of export focused proposals of 2021 Budget.


Corporate Income Tax

Exports, Tourism, Education, Medicare, Construction and Agro processing - 14%

Manufacturing - 18%.

Trading, Banking, Finance, Insurance, etc. (Standard Rate) - 24%. Manufacture and Selling/Import and Selling Liquor, Tobacco, Betting and Gaming - 40%.

Income generated from the supply of Health Protective Equipment to arms of Government and similar products by BOI companies on the request of Ministry of Health and Indigenous Medical Services, Department of Health Services, Tri-Forces and Sri Lanka Police to be considered "Deemed Exports" (Tax rate - 14%).


VAT rates.

Standard rate – 8% (effective from 1 December 2019).

Supply of Financial Services - 15%.


Export of goods and services - Zero Rated.

Exemptions apply for specified goods and services.


Economic Service Charge (ESC).

ESC was abolished with effect from 1 January.


Nation Building Tax (NBT).

NBT was abolished with effect from 01 December 2019.