Two events to focus on 'Managing Domestic and International Challenges and Opportunities in Post-Conflict Development: Lessons from Sri Lanka'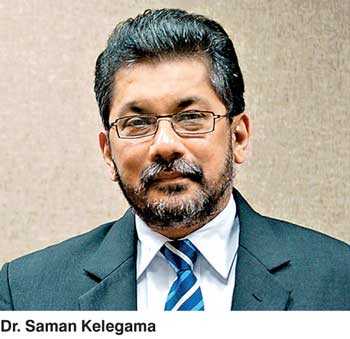 Sri Lanka's post-conflict development in a transforming global economy, geopolitics and regional economic integration, policies, regulations and governance for growth, and smarter development for sustaining peace are some of the key issues that will be discussed at the memorial conference in honour of the former Executive Director of the IPS, late Dr. Saman Kelegama.

The conference on 29 and 30 June is organised by the Institute of Policy Studies of Sri Lanka (IPS), to mark Dr. Kelegama's first death anniversary. The conference will be inaugurated by the Prime Minister of Sri Lanka, and Minister of National Policies and Economic Affairs Ranil Wickremesinghe. Minister of Development Strategies and International Trade Malik Samarawickrema will deliver the opening remarks. The technical sessions will draw on eminent economists in Sri Lanka and abroad, including Sri Lankan economists overseas and key figures from South Asian think tanks and international agencies, as resource persons.

A decade after the end of the conflict in Sri Lanka, the country's economy is set to face its most severe test yet, with a large and growing debt, and a moderate growth outlook. IPS research has shown that a shift towards an export-driven, private investment led, economic strategy in 2015 has so far delivered only limited results. Meanwhile, rising economic powerhouses in Asia such as China and related geo-political shifts also need to be considered.

In this context, the conference will explore Sri Lanka's post-conflict economic policy responses to revive markets and reconnect a fragmented economy in the context of the global financial crisis, and broader geopolitical developments. With the participation of many prominent South Asian economists, the conference will also examine the opportunities and challenges, as well as the impediments and implications of global integration process from a regional South Asian perspective.

On the domestic front, the role of economic policy in delivering a peace dividend as a means of conflict transformation is critical. The expansionary impacts of fiscal policy, its impacts on macroeconomic stability and delays and inconsistencies in reforms in the area of institutions constrained economic efficiency, productivity, and competitiveness are some of the key issues that need attention. As such, the conference will explore alternative policy scenarios and implications to achieve sustainable growth and development for lasting peace.

Meanwhile, as a low middle income country, Sri Lanka also needs to address challenges in bringing about a structural transformation of the economy, to place the country on track towards a competitive, knowledge-based hub at the centre of the Indian Ocean. This is another area that will be explored, while discussing the lessons learnt from the Sri Lankan experience. State Minister of National Policies and Economic Affairs Dr. Harsha de Silva will be a panellist at the concluding session of the conference.