Top professional Dr. Radhika Coomaraswamy has announced her resignation from the Board of Directors of John Keells Holdings Plc with effect from 31 December 2019.

The move is due to personal reasons and the impending busy travel schedule arising from her other professional commitments.

She joined the JKH Board on 1 October 2018 as an Independent Non-Executive Director.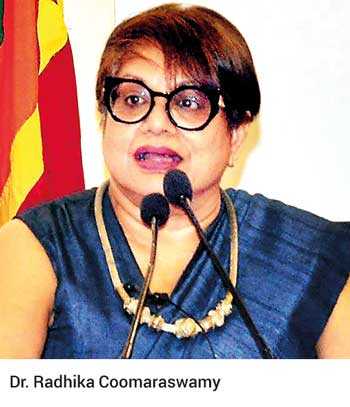 Coomaraswamy received her BA from Yale University, her J.D. from Columbia University and her LLM from Harvard University. In Sri Lanka, she was Director of the International Centre for Ethnic Studies from 1982 to 2005 and the Chairperson of the Sri Lankan Human Rights Commission from 2003 to 2006. Recently, from 2015-2018, she was a member of the Constitutional Council.

Internationally, Coomaraswamy served as UN Under-Secretary-General and Special Representative of the Secretary-General on Children and Armed Conflict from 2006 until her retirement in 2012. Earlier, from 1994 to 2003, she was the UN Special Rapporteur on Violence against Women and an independent expert attached to the UN Human Rights Commission in Geneva. In 2014, the UN Secretary-General asked Coomaraswamy to lead the global study to review the 15-year implementation of Security Council Resolution 1325 on Women, Peace and Security. In 2017 she was appointed to the UN Fact Finding Mission on Myanmar and also appointed as a member of the Secretary-General's Board of Advisors on Mediation. She had the privilege of being asked to deliver the Grotius Lecture of the American Association of International Law in 2013 and has received numerous honorary degrees and accolades.