GRI, a leading producer of specialty tyres in Sri Lanka, with offices in six countries and sales in over 50 countries, has appointed Dr. Mahesha Ranasoma as the CEO to take the Company to its next level of success.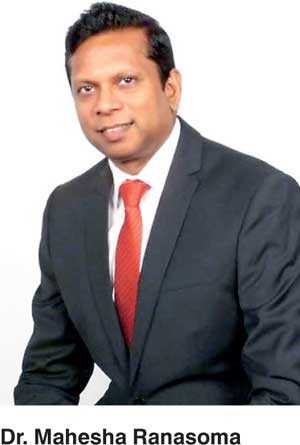 GRI Chairman Harris Premaratne said: "It is with utmost pleasure that we welcome Dr. Ranasoma to our team. I believe that a prosperous future is ahead of us, and together we will strive to new heights."

"GRI is exceptionally proud to have Dr. Mahesha Ranasoma on our leadership board. His immense vigor and business acumen will support GRI in exceeding our goals," GRI Managing Director Prabhash Subasinghe added.

Dr. Ranasoma served as Managing Director of Dipped Products PLC for a period of over 8 years. He is on the Board of Directors of Hayleys PLC and, prior to this appointment, he served as the Country Chairman and Managing Director of Shell Gas Lanka Ltd. and Shell Terminal Lanka Ltd.

He has over six years of research and development experience as well as teaching experience as a senior university lecturer in Civil/Costal Engineering at the Open University of Sri Lanka. He is well-versed in Environmental Management and was an active Consultant for major private sector and donor-funded projects in Sri Lanka.

Dr. Ranasoma holds a Bachelors Degree in Engineering from the University of Peradeniya, an MBA from the University of Wales, UK, along with a Ph.D. specialising in Coastal Engineering from the University of Cambridge, UK.

GRI produces high-performance agriculture, construction and material handling tyres. Its state-of-the-art factory is the largest in Sri Lanka for producing specialty tyres, and the first to produce radial agriculture tyres. Technological innovation, engineering strength and operational excellence have powered GRI with rapid growth to become a leader in specialty tyres.