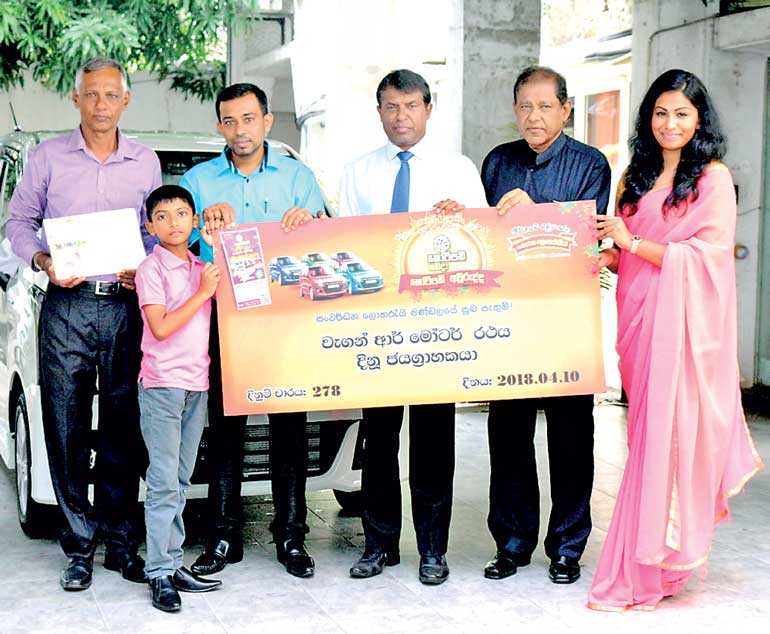 The Development Lotteries Board (DLB), at the 278th special draw of Kotipathi Shanida, proudly presented five lucky winners with super luxury Wagon R motor cars. One of these cars was won by A. V. S. Piyaratna. The winning ticket was sold to him by A. K. S. Dharmasena, sales agent of Elpitiya.

The event, which marked the awarding of the Wagon R motor car to Piyaratna and a cash cheque to the sales agent Dharmasena, took place at the DLB premises on 28 May, under the auspices of DLB Chairman S. A. P. Suriyapperuma, with the participation of Working Director H. R. Wimalasiri.

DLB, which made the dream of five lucky winners of the country a reality, took this opportunity to invite the general public to try their luck with Kotipathi Shanida lottery.