Monarch Lanka International Ltd. now offers a rare opportunity of observing and purchasing all the natural stones, pebbles and minerals prescribed in G.C.E. O/L and A/L syllabus of geography/geology at the company's head office (No. 105, Nawala Road, Nugegoda) for school students. For those who engage in higher studies special stones and pebble packages are available at Monarch Lanka International and all Sarasavi bookshops island wide for a reasonable price. Also, minerals found in Sri Lanka such as Dolomite, Feldspar, Quarts, Calcite, Gravels, Kahanda, decorative Marbles and natural stones are available.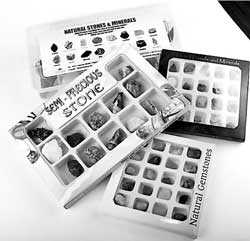 Monarch Lanka International (www.monarch.world) is the best place to observe rare stones and pebbles around the world under one roof. Fossils, Corals and rare stones imported from different parts of the world are at display in Monarch Lanka International Ltd. Another service that Monarch Lanka International offers is supplying samples of stones and pebbles to your school or place of study at your request. The company has already supplied stone and pebble samples to a number of schools.
As a corporate social responsibility (CSR) project, Monarch Lanka International supplies samples of their collection of rare stones and pebbles free of charge for exhibitions together with their experts who are willing to share their knowledge of minerals and stones.