---
The end of the year is anticipated with hope, excitement and plans for a wonder holiday by all. Gearing up to fulfil the hopes and dreams of its credit card customers this year too, Pan Asia Bank has launched a range of exciting offers for its credit cards for the upcoming festive season.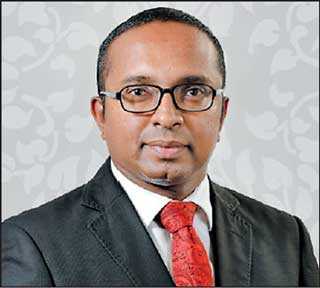 Pan Asia Bank Card Center Senior Manager Malintha Liyanage


Accordingly, Pan Asia Bank credit card customers can enjoy the season of giving and sharing, with fantastic discounts of up to 50% on clothing and accessories, hotels and restaurants and shopping and lifestyle with every swipe of their Pan Asia Bank credit card.

Pan Asia Bank's credit cardholders can enjoy these discounts at leading merchants and local and international lifestyle brands across all the categories, making it affordable to buy gifts for loved ones, enjoy well-earned family getaways at several leading hotels in Sri Lanka or dine out with loved ones at leading hotels and restaurants.

The bank currently offers three different credit cards catering to three distinctive segments, namely Pan Asia World MasterCard®, Pan Asia Black MasterCard® and Pan Asia Gold MasterCard®.

Pan Asia Bank credit cardholders can also enjoy some unique benefits, such as the Balance Transfer facility, which allows cardholders to pay off their accumulated credit card debt at other banks in full in up to 48 monthly instalments under a low interest rate that could save up to 40% on interest charges.

Moreover, the cardholders can also enjoy 12-month 0% instalments free of charge for any transaction above Rs. 10,000 during December.

Prospective customers wanting to benefit from the seasonal promotion can visit www.pabcbank.com or call (011) 4667222 to get their own Pan Asia Bank credit card and dive into the wonderful seasonal offers.