---
The American Chamber of Commerce in Sri Lanka is presenting the third installment of the 'Modern Workplaces' series for 2019 titled 'The Gig Economy and Flexible Workplaces'. This event will be held on Wednesday, 28 August, at the Cinnamon Grand Colombo.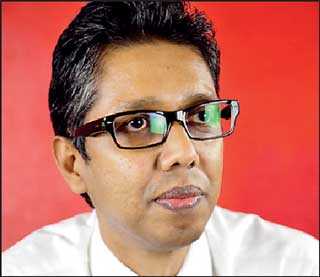 Virtusa Executive VP, CIO and GM Madu Ratnayake




AmCham's Modern Workplaces series explores how dynamic organisational styles and priorities creates the need for new company needs and strategic priorities. The first was titled, 'Wellness at the Workplace' and the second, 'Empowering the Female Workforce'.

The keynote address at this event will be delivered by Virtusa Executive Vice President, CIO and General Manager Madu Ratnayake.

This session will focus on how shifting demographics, hyper connectivity, digitalisation and the desire for greater job satisfaction is re-designing the landscape of global employment into a freelance-driven model in the coming years. Industry experts will join in on an interactive panel discussion as well. They are: JKIT Chief Marketing and Alliances Officer Rohan Jayaweera, LIRNEasia Senior Research Manager Tahani Iqbal, International Labour Organization Chief Technical Advisor Thomas Kring, Virtusa Ltd. Senior Director Human Resources Chandi Dharmaratne.

The official newspaper is the Daily FT. Event partners include: American Alumni Association, SLASSCOM, HRP, EFC and Great Place to Work Sri Lanka, while the Employee Engagement Partner is 361 Degrees.

To register for this event, please contact Shashini at AmCham on 112 300 116 or via events@amcham.lk.